Dressing the Compassionate Bride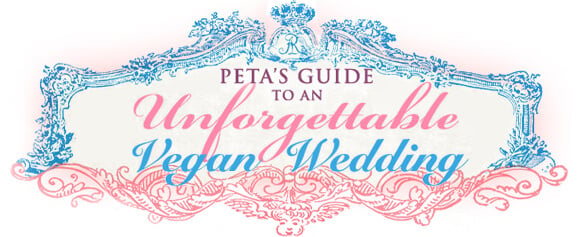 Finding the Perfect Dress
Whether you want to be a blinged-out bride or you're into a more conservative, traditional look, your perfect vegan dress is out there! It's important not only to look good but also to feel good about what you're wearing. Finding a cruelty-free dress is a cinch, and there are lots of affordable options out there that are both gorgeous and vegan.
Fabrics to look for include the following (many of these can be made with synthetic materials):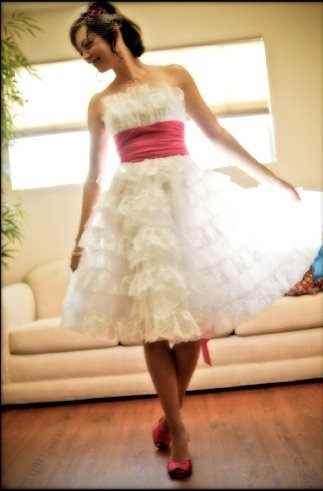 Chiffon
Cotton
Lace
Linen
Organza
Sateen
Satin
Taffeta
Tulle
When you're out shopping, be sure to avoid silk overlays and underlays. Also, some satin, chiffon, and tulle can be made of silk, so check your labels!
There are a number of designers who make silk-free gowns. Here are some sites to browse through to get ideas for your wedding day look:
Don't want to spend your wedding prep time going from store to store to see which ones have vegan dress options? Call ahead! Another option is to have your dress custom-made. Plenty of designers and seamstresses can design a gown especially for you. That way, you can select the fabrics and design and have your dress made exactly as you envision it!
And don't forget that there are plenty of great, inexpensive places to get vegan dresses as well. David's Bridal offers an extensive collection and has locations across the U.S. and Canada!
Animal-Friendly Accessories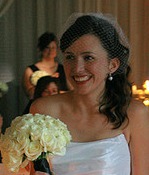 Once you find the perfect dress, it's time to start the search for accessories. Rose Pedals is a great resource with some really helpful tips, such as checking out Etsy or David's Bridal for vegan hair accessories. From feather-free hairpieces to leather-free shoes, complete your look with adorable cruelty-free accents.
While shopping for the perfect accessories, be sure to avoid leather, feathers, and pearls!
For the Bridesmaids in Your Life
You can opt to pick out the dresses that your bridesmaids will wear (with their input, of course), or you can give them some guidelines and let them go out and do the shopping. If you want to choose the dresses, great! You'll be an expert at finding vegan bridesmaid dresses after finding your own dress. If you decide to let your bridesmaids find their own dresses, be sure to give them ground rules and share the tips you learned while dress shopping. If your bridesmaids aren't vegan, you should reassure them about how easy it is to find cruelty-free clothing and give them a list of materials to look for as well as materials to avoid.
One way to make things easier on your bridesmaids is to specify a color, fabric, and design that you'd like them to wear. For example, you could ask them to wear a lavender knee-length cotton dress or a blue floor-length polyester dress. Narrowing the field down might help them focus on their dress search. Also be sure to let them know that you're there for them should any questions arise, and offer to go out and shop with them if they need assistance.
Dressing the Compassionate Bride
Handsome Suits for the Hubby-to-Be
Vegan Wedding Cakes Everyone Will Love
Decorations for Your Vegan Wedding
Our Favorite Vegan Wedding Favors
Respond