Meditation for Relaxation—Creating a Quiet Place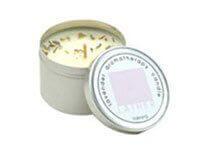 Meditation is a practice that focuses your mind, relaxes your body, and relieves stress and tension while improving energy and tranquility. Creating a special space in your home for this calming ritual will help you to develop and maintain a steady meditation schedule.
What You Will Need
Candles (optional): Lather aromatherapy candles, or Aveda Shampure Soy Wax Candle.
Incense (optional): Jivamukti Nag Champa
Aromatherapy (optional): Arbonne International Unwind Rejuvenating Mist
Guided meditation CDs and DVDs (optional): Jivamukti Guided Relaxation and Meditation CD or Gaiam Meditation for Beginners DVD
Comfortable chair, pillow, or exercise mat: Jivamukti Eco-Friendly Yoga Mat
Loose, comfortable clothing: Gaiam Organix cottons
Note: The key to creating a great meditation space is to pick a spot that allows you to relax and focus.
Procedure
Choose a room, corner, or alcove that is quiet, private, comfortable, and not too dark or too light. If you are just designating part of an area as your mediation space, use screens or objects to separate your special place from the rest of the room.
Get rid of all clutter, and fill your mediation space with different tools that help you to relax and concentrate. Candles, incense, and aromatherapy sprays and oils help to create a calm, peaceful atmosphere. Include a CD player or TV if you're going to listen to music or follow along to instructional CDs and DVDs.
Make your meditation space feel unique and sacred by placing special objects such as pictures, icons, and books on a table with a cloth draped over it. Remember, too many objects will add clutter and distract from your purpose.
Place a chair, cushion, or exercise mat in your meditation zone. Think about comfort when you choose what to sit on. The goal is to feel open and free while maintaining an erect sitting posture that doesn't strain your back.
Make sure that everyone you share your home with honors your special space and knows your mediation schedule. A note on the door will remind them that you do not want to be disturbed.
Now that your quiet place is ready, it's time to meditate. Put on breathable, comfortable clothes, and set the ambiance by putting on music, lighting your candles, etc. Choose the technique that's right for you, and meditate for 20 to 30 minutes every day. To get the most out of your meditation, practice your routine before going to bed.
For more information on cruelty-free living, please go here.
Respond