My Beauty Bunny's Favorite Products
The following is a guest article written by Jen Mathews, editor in chief of My Beauty Bunny, a cruelty-free beauty blog for stylish ladies and gents.
As the editor-in-chief of a cruelty-free beauty blog, people often ask me which products are the best. Of course, that depends on your skin type, hair type, and personal preferences. And it's amazing how one product will totally FAIL for me and then someone else I know will absolutely LOVE it!
That being said, I would like to share with you a few of my favorite cruelty-free products. I hope you'll love them as much as I do.
Alba Pineapple Enzyme Facial Cleanser is the best cleanser! For reference, I have sensitive, combination skin with frequent breakouts. A good friend recommended this to me—she has extremely sensitive skin (more sensitive than mine), and she also loves Alba's facial cleanser. It has enzymes to remove dead skin and dirt, but it doesn't dry out your skin at all. It makes your skin feel super soft without leaving any residue! You can buy it in drugstores. It's a definite must-try!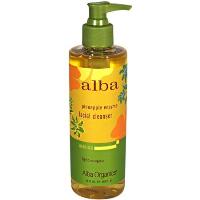 L'uvalla Balancing Day/Night Cream is a fairly thick cream that manages to go on smooth and leave no greasy residue! It's perfect for my combination skin. It has essential oils (lotus flower, thyme, rosemary, clove, etc.) to treat acne and natural oils (such as argan oil and hazel seed oil) to nourish the skin and heal acne.
bareMinerals Matte mineral foundation] gives me a shine-free finish (which lasts almost all day on my shiny areas), minimizes my pores, evens out my skin tone and protects my skin from sun damage (SPF 15). It is designed to be worn alone, but I usually layer it over liquid foundation for more coverage.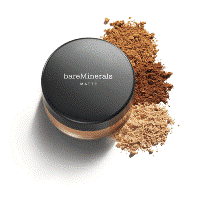 GIF >>
Urban Decay Eyeshadow Primer Potion is a cult favorite for a reason. Put it on your eyelids, let it dry, and then apply your favorite eye shadow (M.A.C. is my fave). The primer creates a smooth base, makes the colors pop, and, most importantly, keeps your eye shadow from creasing! It stays on all day—really! The only possible drawback is that you have less opportunity to blend because the eye shadow stays where you put it. So just make sure you stay in the lines!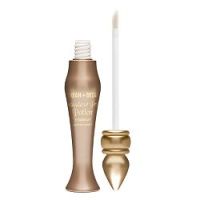 What are your favorite cruelty-free products?
Respond