Find Your Voice for Animals With k-os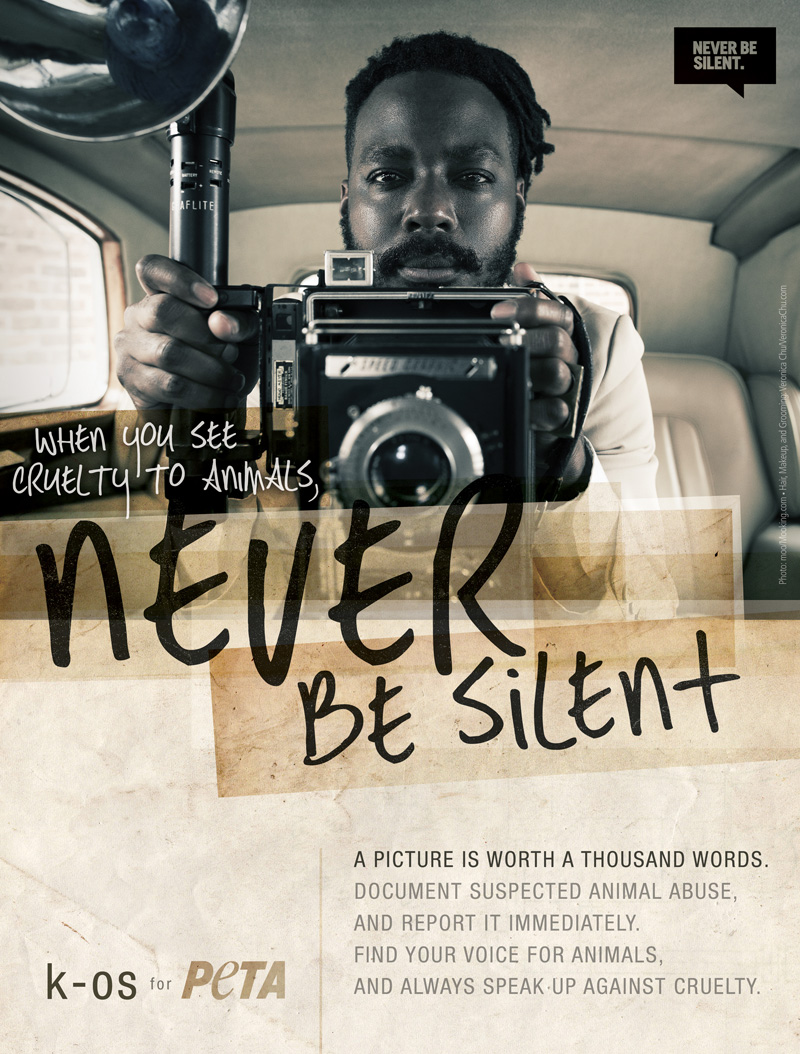 Artist, producer and multiple Juno Award winner k-os speaks his mind on stage for the world to hear. The first time he teamed up with PETA was to share his dedication to a vegetarian lifestyle.This time, he is speaking up for animals in an ad to encourage everyone to document and report animal abuse whenever they see it.
k-os knows that it only takes a moment to change the life of an animal facing abuse and exploitation. If you suspect cruelty to animals of any kind or witness it—including dogs who are chained up 24/7 without food or water or dogs you believe might be involved in dogfighting— contact the authorities right away. Do not assume that someone else will. Animals suffer, yet they cannot ask for the abuse to stop. That's up to us.
Take a look at this exclusive interview, in which the longtime vegetarian stresses the importance of breaking down barriers between species. He says, "When it comes to animals, we are an animal."
Respond