Meet This Year's 'Sexiest Vegan Next Door' Contest Winners
After hundreds of entries and thousands of votes, we've chosen this year's Sexiest Vegan Next Door contest winners. They'll each receive a trip for two to Maui, Hawaii, courtesy of and donated by Humane Travel.
Say aloha to a physician who gets pulses racing and to our first-ever out transgender winner. Both have proved themselves compassionate and beautiful inside and out.
Chioma
Washington, D.C.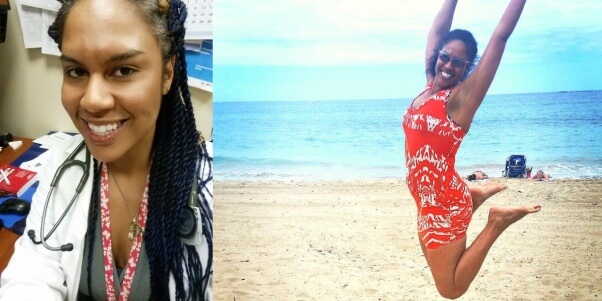 Chioma has been vegan for seven years and credits the move with reducing her allergy symptoms and keeping her healthy, which comes in handy in her job as a family physician. An active advocate for living a cruelty-free lifestyle, she's persuaded the hospital she works for to incorporate more healthy vegan food options. She uses the Physicians Committee for Responsible Medicine's Power Plate posters at work to help explain how plant-based foods can help patients live longer, stay slimmer, and cut their risk of developing heart disease, diabetes, and high blood pressure. Chioma has participated in the PETA Pack as well as many local demonstrations, including being painted like an alligator to protest the cruel exotic-skins industry.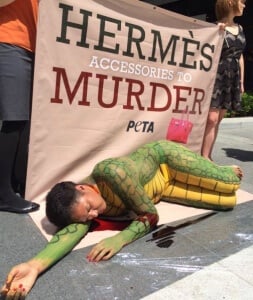 "I've really enjoyed the physical health benefits of not eating food made with animals," says Chioma. "I also enjoy the spiritual health benefits of knowing that I'm not contributing to the abuse of other living beings."
The Southern California transplant loves to cook, and when she's not experimenting with a new vegan recipe, Chioma enjoys bicycling and aspires to travel the world. Now, she can cross Hawaii off that list. Kudos, Chioma!
Dexter
Salt Lake City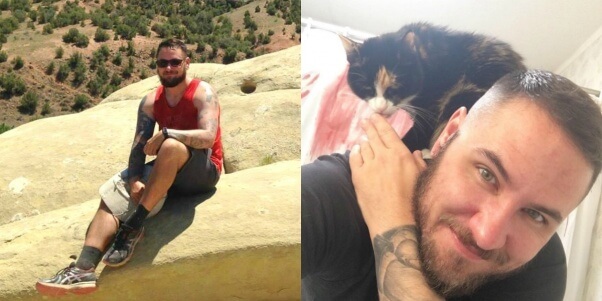 Dexter is PETA's first-ever out transgender winner. He has been vegan since age 17 and even led a successful campaign for vegan meal options in his high school cafeteria—but he dropped out because of the adversity he faced as a transgender student. Dexter was determined to become the best advocate for animals and homeless LGBTQ youth that he could be, so he obtained a GED, graduated summa cum laude from college, and is now a Ph.D. student of social psychology at the University of Utah.
"I learned first-hand that people are capable of immense cruelty toward others who they perceive to be inferior to them," says Dexter. "When I started to realize that this attitude drives transphobia, homophobia, sexism, and so on, I also realized it fuels outdated attitudes toward other animals. This is part of what motivated me to go vegan when I was 17."
Among many other efforts to help animals and humans, he has worked to oppose rodeos put on the Utah Gay Rodeo Association—highlighting the link between the oppression of human and nonhuman animals—and volunteered at the Utah Pride Center, serving as a mentor and an activity organizer for LGBTQ youth. Before pursuing his Ph.D., he spent almost two years with the National Institutes of Health researching ways to promote health and well-being, including understanding cyberbullying of sexual-minority youth, combating the allure of unhealthy food, and promoting healthy plant-based meals. Congratulations, Dexter!
*****
If you know that compassion is sexy, go vegan today—you'll save more than 100 animals by the time you enter next year's Sexiest Vegan Next Door contest.
Already vegan? Order our vegan starter kit for a friend!