Photo of the Month: McMergency 911
|
It looks like the Pearly Gates aren't too far away from the Golden Arches. Snapped outside a McDonald's near PETA's headquarters in Norfolk, Virginia, this photo gives new meaning to the phrase "Big Mac attack":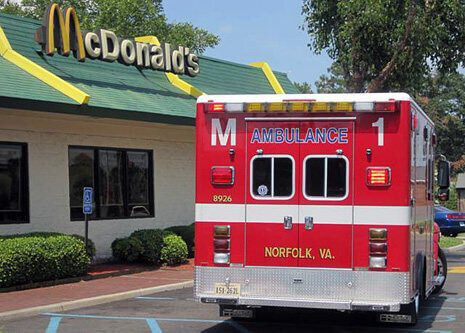 We're guessing this McCustomer wasn't lovin' it.

Written by Jared Misner
Related Posts
Respond
Comments
If your comment doesn't appear right away, please be patient as it may take some time to publish or may require moderation.
By submitting this form, you are agreeing to our collection, storage, use, and disclosure of your personal info in accordance with our privacy policy as well as to receiving e-mails from us.