Criticism of Canada's annual baby-seal slaughter stretches from the States to Russia and from Hollywood to Bollywood. During a recent visit to Toronto, award-winning Bollywood film star Sonu Sood penned a letter to Canadian Prime Minister Stephen Harper asking him to end the massacre.
I was especially disheartened to learn that the slaughter, which takes place in Newfoundland, accounts for less than 1 percent of that area's economy. I also read that only 10 percent of the quota was met this year because of a lack of demand. … I hope to hear that you will promote compassion by putting an end to the annual seal slaughter.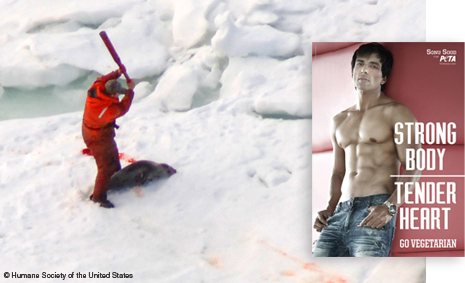 Sood joins world leaders Barack Obama, Vladimir Putin, and many other celebrities in speaking out against the clubbing and shooting of baby seals. Canada is feeling the heat—help us keep the pressure on until baby seals are safe.
Written by Michelle Sherrow