Obama Signs Truth in Fur Labeling Act
Written by
December 29, 2010
|
The truth will set you free—free of any chance that you might accidentally buy real fur, that is. President Obama has signed the Truth in Fur Labeling Act into law, which now requires that all products containing any animal fur—no matter how little—be labeled by species and country of origin. Under the previous law, manufacturers weren't required to label or identify the fur as real on an article of clothing unless it cost more than $150, leaving people in the dark about whether they were buying real or faux fur.
Just ask Diddy. The music mogul had a "faux no" moment when he recently found out that jackets from his Sean John clothing line that were labeled as having fake trim actually contained raccoon dog fur (insert shudder here).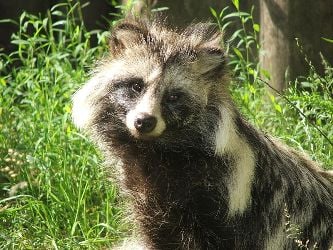 pkuczynski/CC by 3.0
Speaking of garments made of real fur, I'll leave you with comedian Elayne Boosler's take on the new law: "Congress passes Truth in Fur Labeling Act! From now on, every fur coat will have a label that says, 'This garment being worn by a shallow, narcissistic, selfish creature.'"
Written by Amy Skylark Elizabeth
Related Posts
Respond
Comments
If your comment doesn't appear right away, please be patient as it may take some time to publish or may require moderation.
By submitting this form, you are agreeing to our collection, storage, use, and disclosure of your personal info in accordance with our privacy policy as well as to receiving e-mails from us.