'Dead Geese' Confront U.K.'s Fortnum & Mason Over Vile Foie Gras
Written by June 21, 2013
|
Four PETA U.K. supporters held a demonstration outside London's Fortnum & Mason food emporium, displaying two "dead geese" to protest its sale of foie gras. Fortnum & Mason is one of the few British retailers that still offers the cruelly produced extravagance.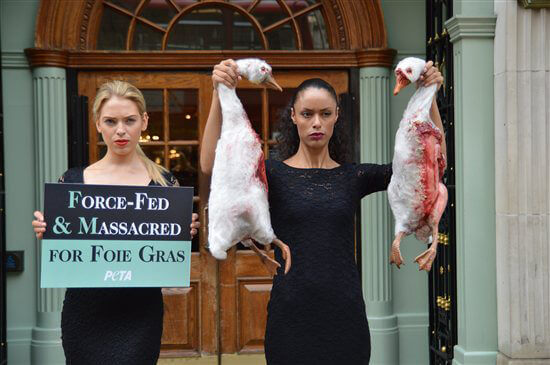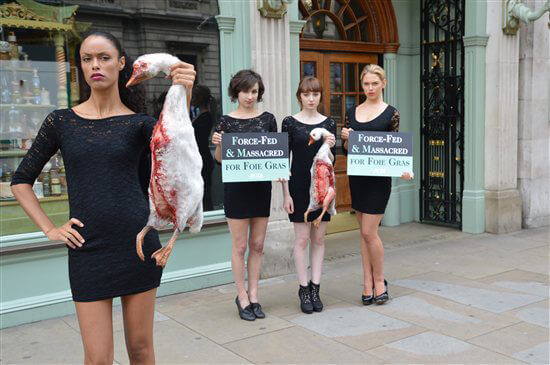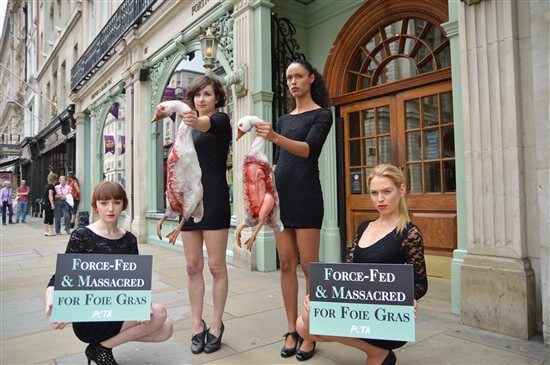 If you see foie gras among the offerings of a restaurant or retailer, please express your disapproval to the owner or manager.
Related Posts
Respond
Comments
If your comment doesn't appear right away, please be patient as it may take some time to publish or may require moderation.
By submitting this form, you are agreeing to our collection, storage, use, and disclosure of your personal info in accordance with our privacy policy as well as to receiving e-mails from us.