Photo of the Day: He's Here, He's Orange, Get Used to It
|
Washington's Capital Pride Parade was a blast, and PETA's own Chris P. Carrot—holding an "Eat Me" sign—led the PETA brigade. Our vegan mascots are always a hit, and the crowds shouted greetings to our dancing "cow," "pig" and "celery stalk" and swooned over our hunky vegan "Banana Boy."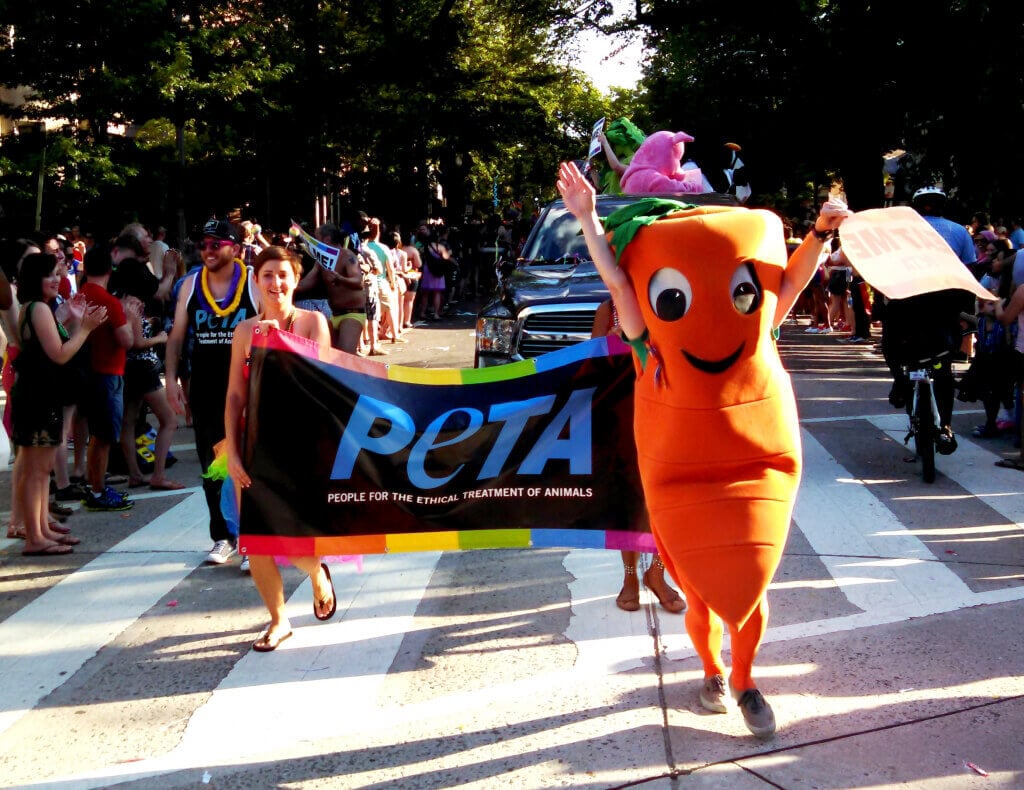 People were screaming "Carrot!" while running out to hug him and take photos, and just generally went wild as Chris P. bounced by.
At the gay pride festival the next day, hundreds of people stopped by our booth to ask for free vegan starter kits and our "Glass Walls" DVD's. Lots of visitors wanted to talk about Blackfish, the scathing SeaWorld documentary.
Even if you missed the event, you can still order a free Vegan Starter Kit.
Respond