Having a Ball in the Snowfall
Written by
January 28, 2011
|
Some East Coast residents are actually enjoying the relentless snowstorms that have been battering the Eastern Seaboard. Former Denver stray Ted (left) challenges Nola—whom PETA evacuated from New Orleans (hence her name) in the wake of Hurricane Katrina—to a race through a winter wonderland.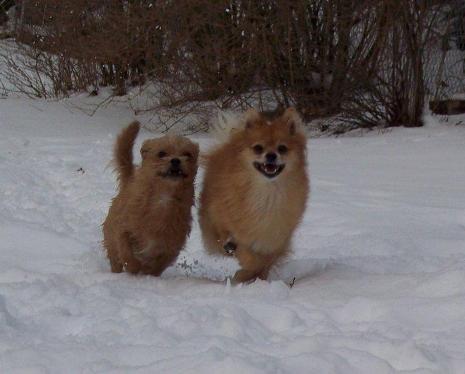 Nola now lives with PETA Foundation staffer Sarah McCluskey in Boston. Looks like this former southern belle is giving snow veteran Ted a run for his money.
Related Posts
Respond
Comments
If your comment doesn't appear right away, please be patient as it may take some time to publish or may require moderation.
By submitting this form, you are agreeing to our collection, storage, use, and disclosure of your personal info in accordance with our privacy policy as well as to receiving e-mails from us.