Hot Cars Kill: Order Your Free Posters
Hot cars are death traps for dogs.
Every year, dogs suffer and die when their guardians leave them in a parked car for "just a minute" while they run an errand on a warm day. The temperature inside a parked car on a warm day, even with the windows slightly open, can reach 160 degrees or above, causing potential brain damage, heatstroke, and death—all in a matter of minutes.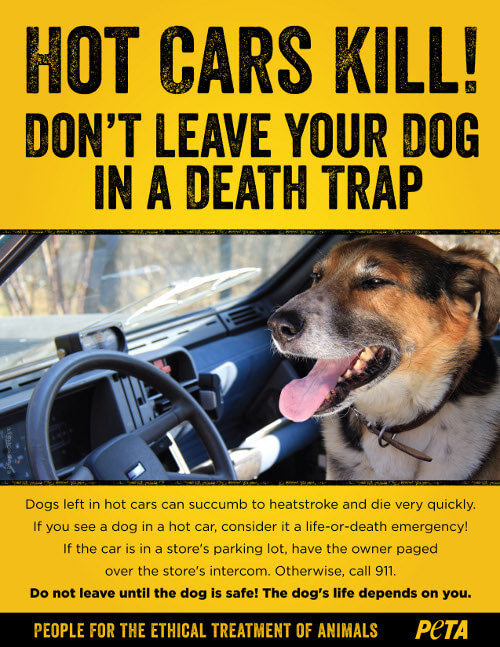 You can help prevent this. Order free copies of PETA's new "Hot Cars Kill" poster using the form below. Once they arrive, ask local businesses, such as grocery stores, banks, and gas stations, to display them in their windows. After people see these posters, they won't even think about leaving their dog in a parked car on a warm day. These posters will save lives. Order now!
This form is now closed. Join PETA's Action Team for more ways you can help animals!
By submitting this form, you are agreeing to our collection, storage, use, and disclosure of your personal info in accordance with our privacy policy as well as to receiving e-mails from us.
If you have questions about dogs in hot cars, want leaflets, or need some tips on asking businesses to display posters, e-mail the Action Team!
More Ways to Take Action for Animals