Update: Dog at Center of Neglect Allegations in Upshur County Is Safe!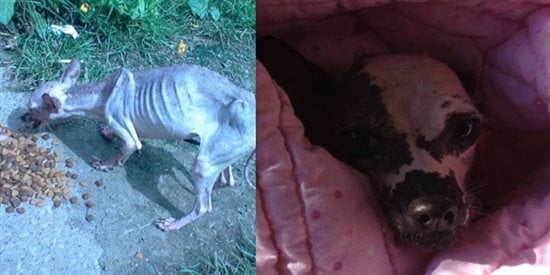 Thank you to everyone who took the time to speak up about China, the severely emaciated dog at the center of controversy in Upshur County, West Virginia. A local rescue group recently received China in ghastly condition—she was skeletal and suffering from skin and ear infections. Her family was located and apparently wanted her back, despite her apparent state of horrific neglect. PETA has just received the welcome news that China will not be returned to her former home. Instead, county officials will work with rescue groups to find a new, permanent home for China!
China is now safe, but other animals still need your help. Please click here to lend your voice to animals in danger.