Investing in Animals: PETA's Shareholder Resolution Campaign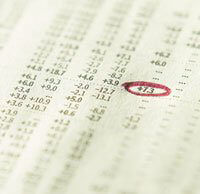 Investing in Animals: PETA's Shareholder Resolution Campaign
"The People for the Ethical Treatment of Animals (PETA) filed 11 animal welfare related proposals this year, making a total of 125 proposals filed at nearly 50 different companies since 2005." 
—As You Sow, "Proxy Season Preview 2010"
In our unending quest to find new and innovative ways to help animals, PETA now owns stock in more than 80 top meat producers, clothing retailers, fast food and grocery chains, and pharmaceutical companies. We've obtained the stocks either through donations from members or the direct purchase of shares. As a shareholder in these companies, PETA has the right to submit shareholder resolutions urging the companies to improve conditions for the animals they raise, kill, or use in other ways.
PETA's resolutions (and the statements that we read in support of our resolutions at the companies' annual meetings) use graphic language to show other shareholders how the companies in which they invest abuse animals—and they are always accompanied by equally damning news releases. As a result, many companies often prefer to negotiate with PETA to get us to withdraw the resolution or forgo the annual meeting. Using this tactic, PETA has won major concessions in behalf of animals from companies such as Burger King, Carl's Jr., Hardee's, McDonald's, and Denny's. And when we aren't able to negotiate the withdrawal of a resolution, our efforts have still helped animals by using media coverage to shed light on how animals are abused behind the closed doors of these industries.
Read more about PETA's ongoing shareholder resolution campaign.