Vegan
Thanksgiving Pumpkin Pie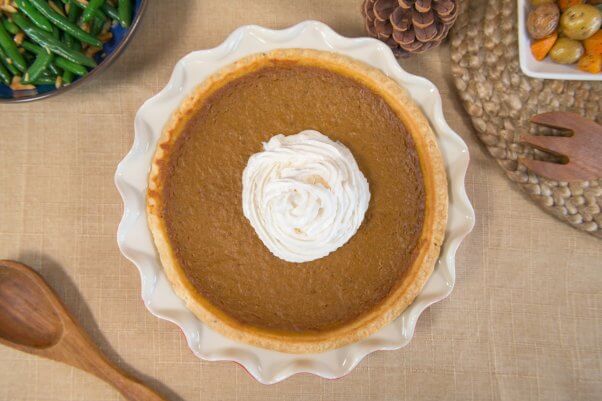 Print
Ingredients
1 1/4 lbs

soft tofu

1 16-oz. can

pumpkin purèe

3/4 cup

maple syrup

3/4 cup

sugar

1/3 cup

unbleached all-purpose flour

1 Tbsp.

ground cinnamon

1 tsp.

ground ginger

1 tsp.

ground nutmeg

1 9-inch

unbaked pie shell
Instructions
Preheat the oven to 400 degrees F.
Blend all the ingredients for the filling in a blender or food processor until smooth. Pour the mixture into the unbaked pie shell.
Bake for 30 minutes, then turn the oven down to 350 degrees F and bake for another 30 to 45 minutes or until the filling is set.
Serve warm or cold and topped with vegan whipped cream.