Holland's Next Top Model winner Loiza Lamers and Men's Health Germany cover model Benjamin Melzer unveiled their fearless—and furless—new PETA ad at New York Fashion Week.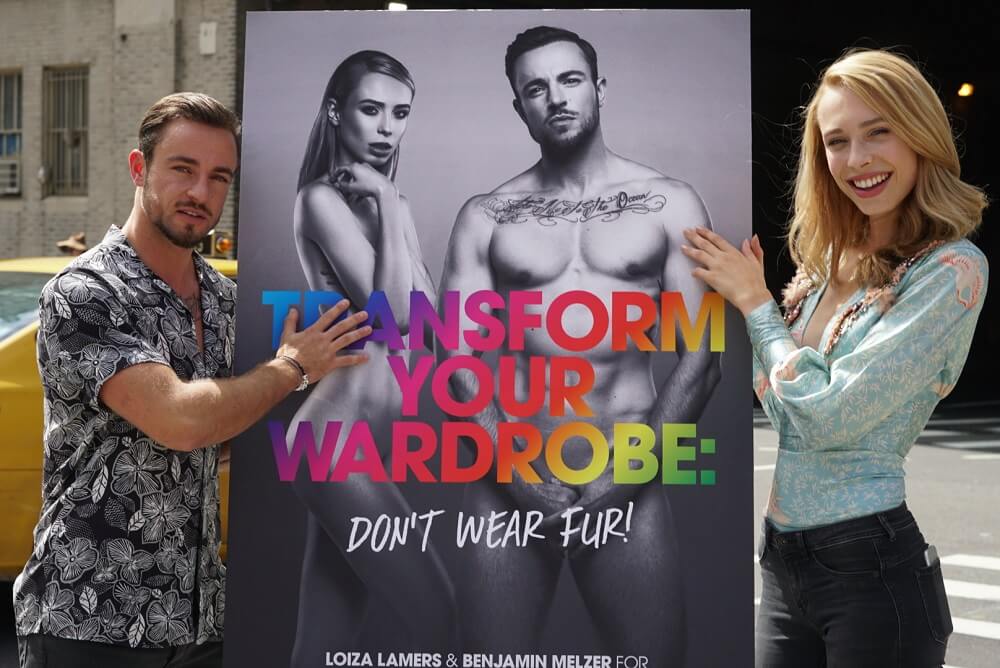 The ad, which is the latest edition of PETA's iconic "I'd Rather Go Naked Than Wear Fur" campaign, proclaims, "Transform Your Wardrobe: Don't Wear Fur!"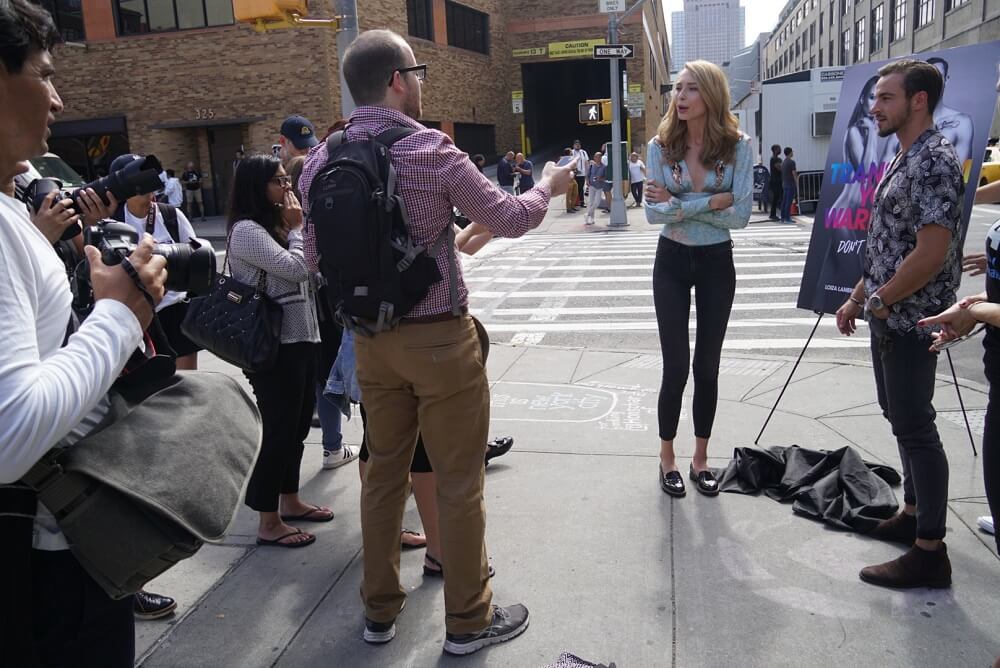 The new ad is turning heads and inspiring the fashion savvy to cut the cruelty and go fur-free. Check out an exclusive behind-the-scenes video of the shoot:
Lamers and Melzer have bared their skin for PETA so that animals can keep theirs.
Every year, millions of animals are confined to cramped, filthy cages before being drowned, beaten to death, strangled, electrocuted, or even skinned alive in order to produce fur coats, collars, and cuffs. That's part of why a growing number of top designers and retailers are all fur-free.
"Wearing the pelt of a tormented animal who was electrocuted, beaten, drowned, or skinned alive is creepy and cruel," Lamers told PETA Netherlands. "There are so many fur-free clothing options available now that it's easy to have a killer look without killing animals."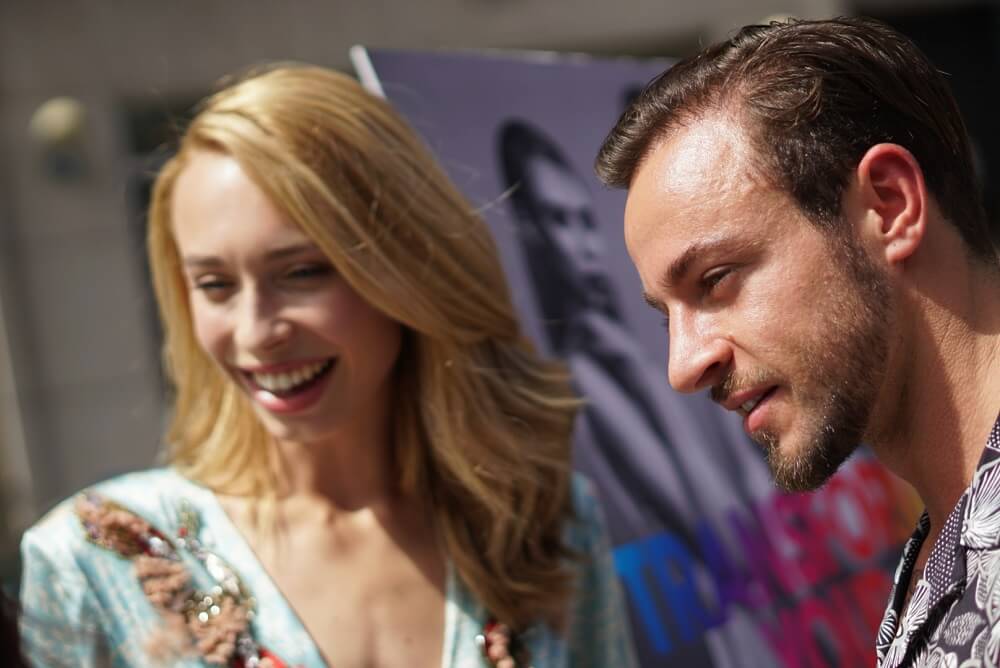 "Fur has no place in anyone's wardrobe, and we encourage all compassionate people to leave it where it belongs: on animals," Melzer added.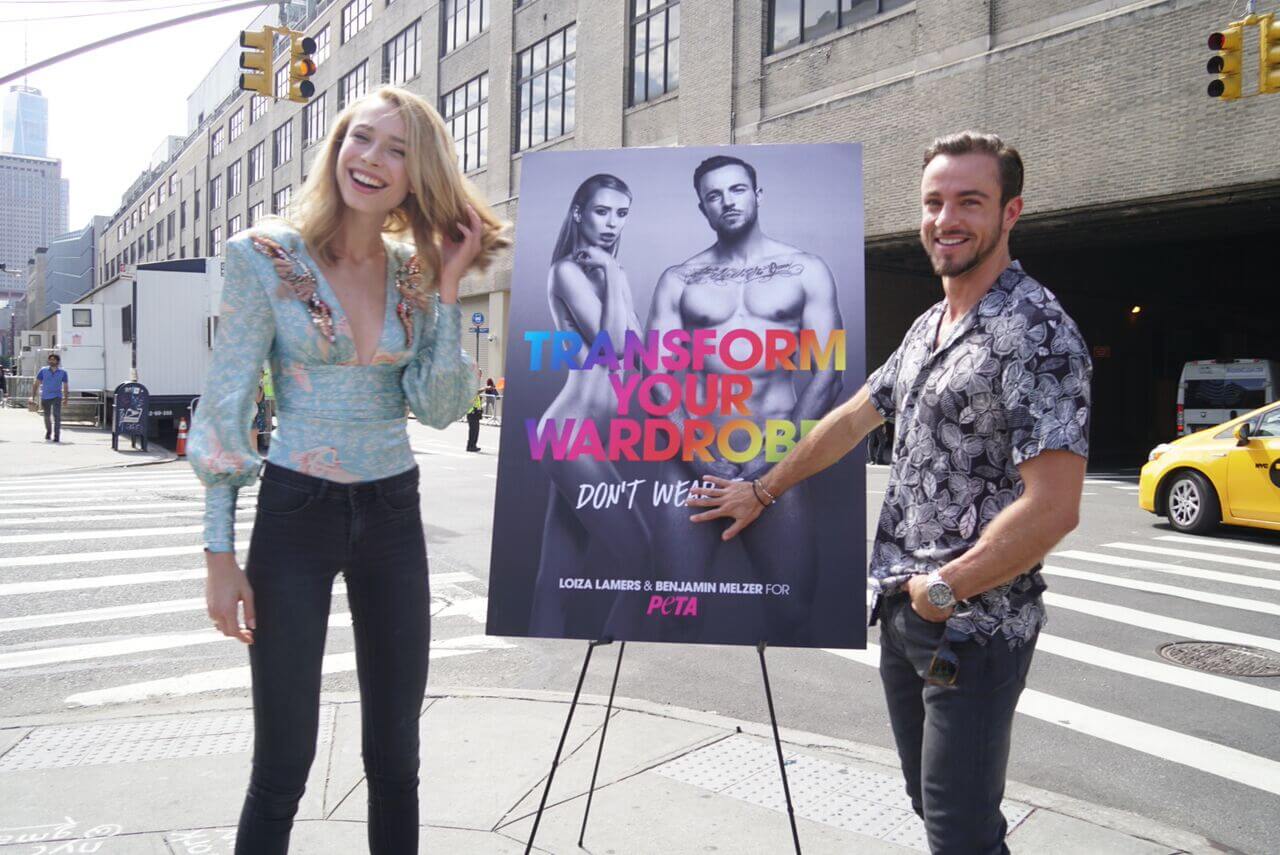 Lamers and Melzer join a long list of celebrities—including Pamela Anderson, P!nk, Tom Hardy, and Paul McCartney—who've teamed up with PETA to promote kindness to animals.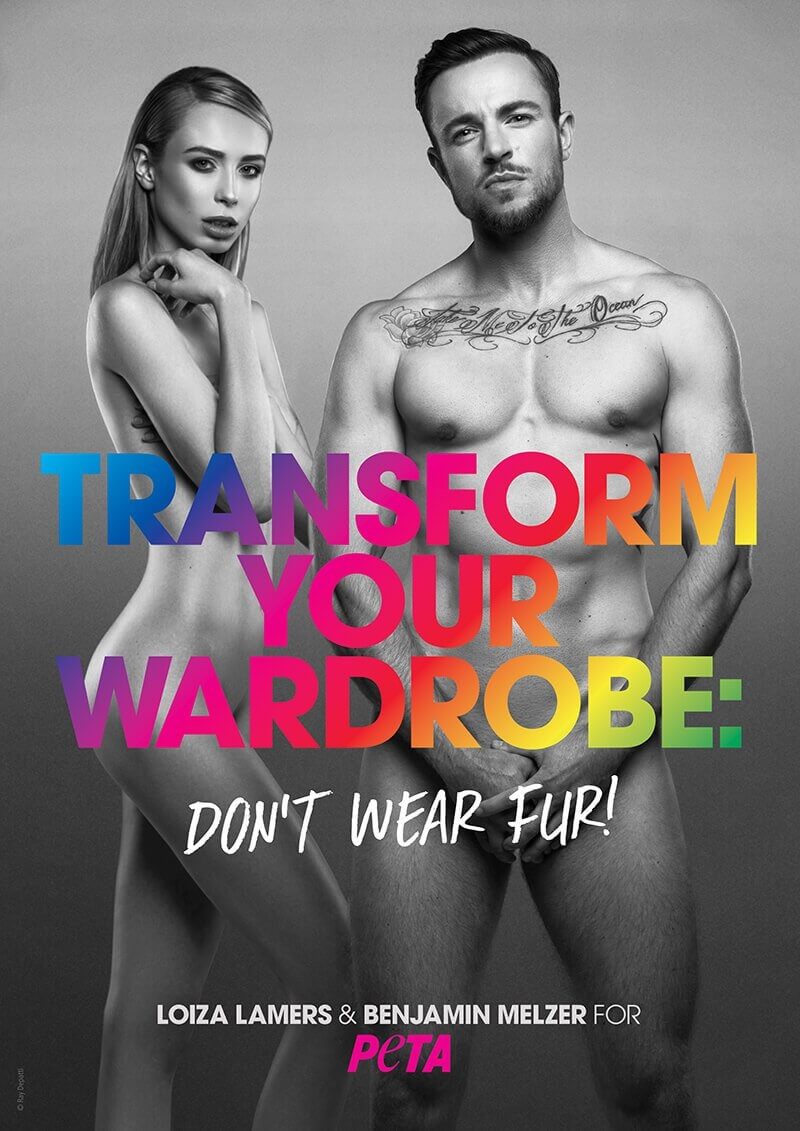 Transform Your Wardrobe
There's no need to be cruel to stay warm and look cool. Cruelty-free fabrics and faux furs are available in stores everywhere, and PETA continues to work with designers and clothing retailers to encourage them to use and sell only animal-friendly fabrics.
Take a stand against cruelty to animals by signing PETA's fur-free pledge today!