PETA's powerful "planet protectors" take the wearing of the green seriously. So heading into St. Patrick's Day, these three kale-raisers took to the streets in Philadelphia and Chicago to show everyone how easy it is being green (sorry, Kermit).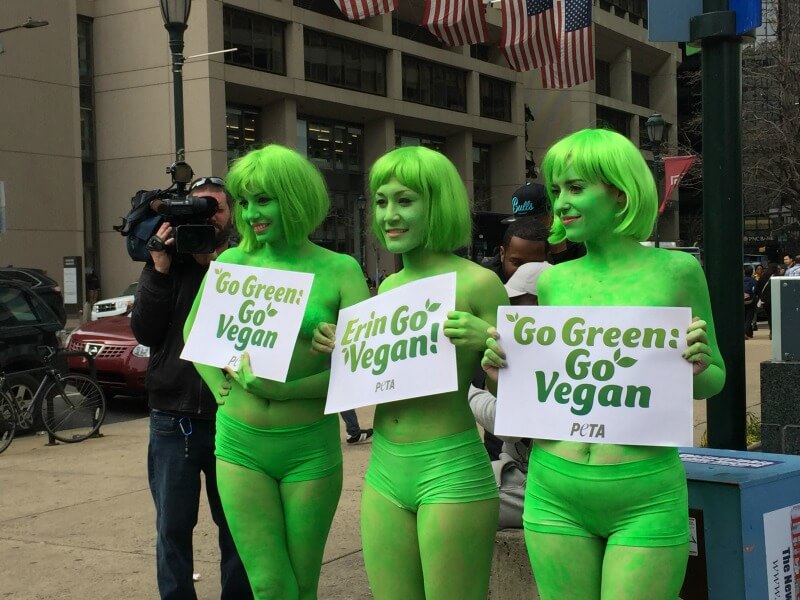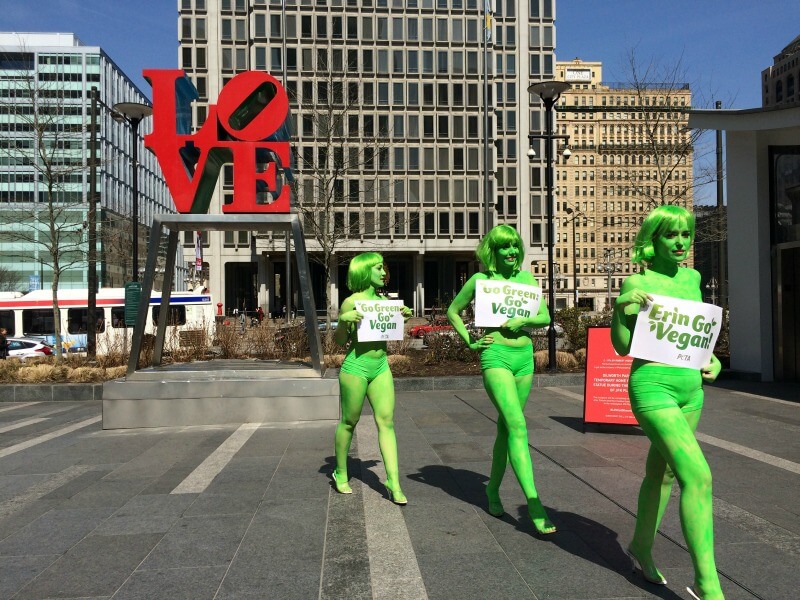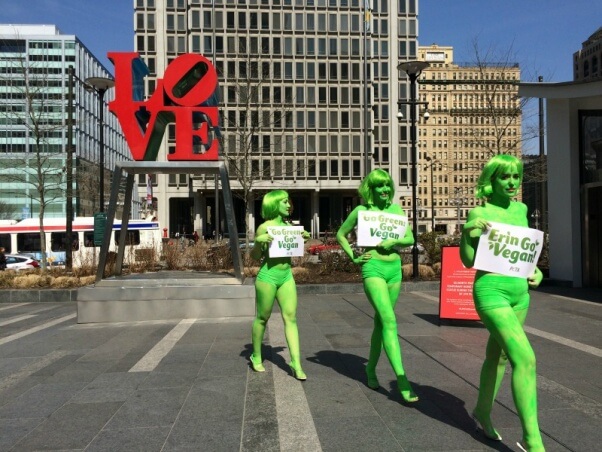 As the eco-conscious cuties point out, going vegan will help you avoid getting pinched on St. Pat's and all year 'round:
You won't get pinched at the bar. Even decked out in red, you'll be as green as a cucumber salad. According to the United Nations, raising animals for food is "one of the top two or three most significant contributors to the most serious environmental problems, at every scale from local to global." And a vegan's greenhouse-gas footprint is 41.7 percent smaller than a meat-eater's.
You won't get pinched at the checkout. The environment isn't the only green most of us are worried about. We have to watch our greenbacks, too. Vegan staples, including rice, beans, lentils, whole-grain pasta, and tofu, are typically far less expensive than animal flesh. Here are 31 yummy vegan recipes that cost $3 or less to make.
You won't get pinched by your pants. Adult vegans are, on average, 10 to 20 pounds lighter than adult meat-eaters. So you'll still have room for green beer.