This is Bridgette: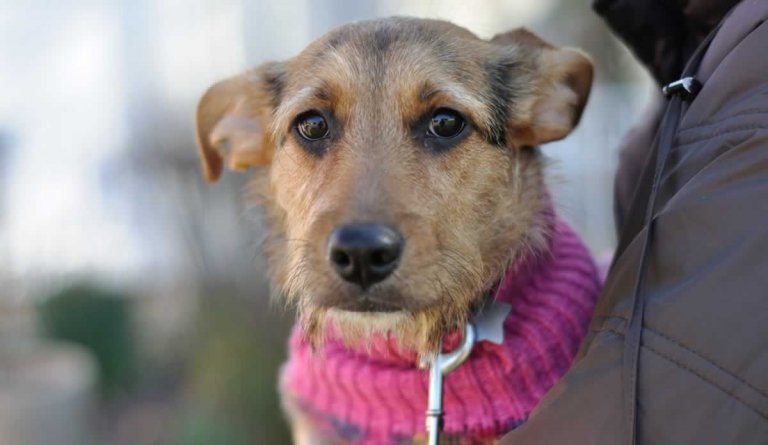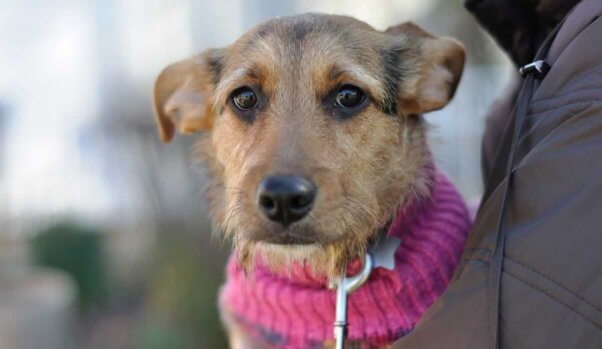 She's a 7-month-old terrier-mix puppy. It's never a good idea to let dogs outside unsupervised—especially in an unfenced yard on a busy city street—and her owners found that out the hard way.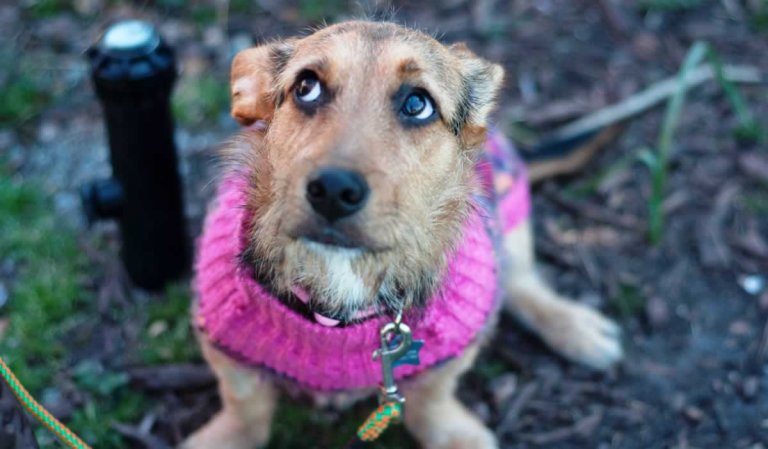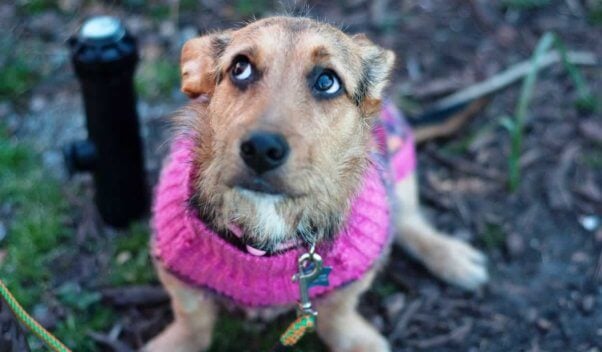 Wham!
Bridgette wandered into the road and was hit by a car. Miraculously, the tiny dog wasn't killed, but she did sustain a serious injury to her back leg. Her owners didn't have any money to take her to a vet, so they asked PETA for help. We rushed her to get an X-ray, which revealed that her leg was broken. However, because her owners had waited nearly a week before trying to get help for her, the bone had already started to calcify and couldn't be set.
That's the bad news. The good news is that after just a couple of weeks in foster care, she's already feeling so much better that her limp is barely perceptible and should cause little or no issues as she grows older. In fact, she's in such high spirits that her foster mom is having trouble keeping her activity level down until the leg fully heals.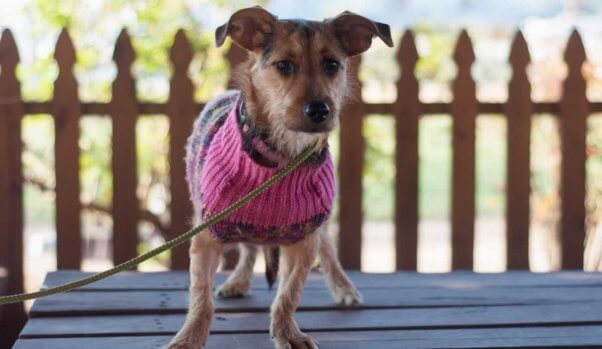 Bridgette is the definition of spunk. She isn't letting a broken leg get her down. Apparently unaware that she weighs only 15 pounds, she's comfortable around dogs of all sizes (and cats, too). She wants to play with all of them, so would do best in a home with other energetic animals who are as eager as she is to get started practicing WWE wrestling moves in the living room.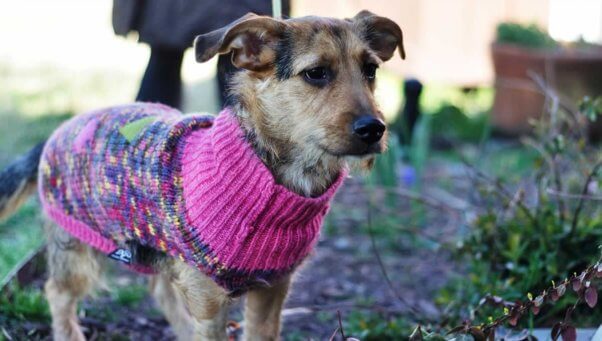 Does Bridgette look like the wire-haired bundle of joie de vivre your home is missing? If you live anywhere on the East Coast, e-mail [email protected] and get ready to bid dull moments adieu.