The always incredible PETA India wrapped up 2008 spreading the message of compassion for animals across the country. Check out some photos of their attention-grabbing demos below:
In Mumbai, two activists posed as horses injured by vehicle accidents to show how dangerous the streets can be for these sensitive animals. This demo encouraged Mumbaikars (Mumbai citizens) to say "neigh" to horse-drawn carriages.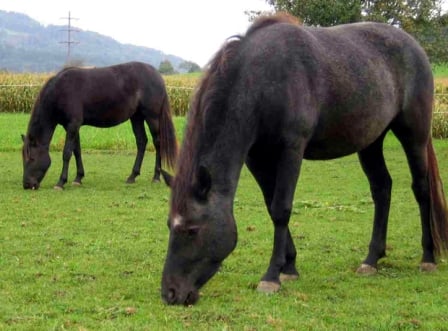 Horses aren't the only animals suffering on the streets of Mumbai. Bullocks are forced to pull heavy oil carts and are denied basic necessities. Activists rode through the streets calling for a ban on these cruel carts.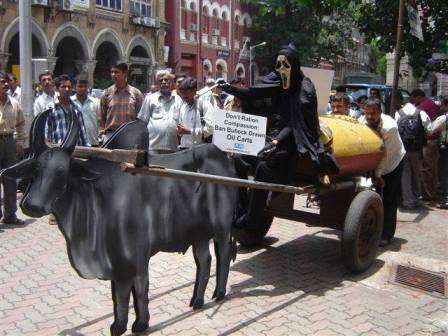 On the other side of the country, in one of Ranchi's biggest schools, five children died and more than 60 became severely ill after being given tainted milk. PETA India immediately rushed to the school and distributed soy milk to more than 200 students.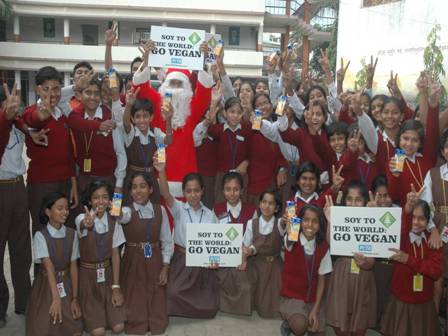 PETA India also just released this gorgeous new ad asking kite flyers to stop coating their kite string (manja) in glass. While glass-coated manja may be effective in cutting an opponent's kite string, it's deadly for thousands of birds.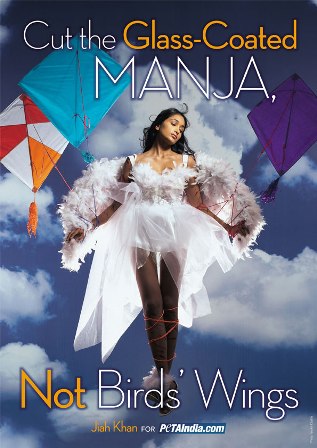 Way to go PETA India! Oh, and if you want to congratulate them for all their hard work in 2008, keep in mind their birthday is coming up (PETA India turns 9 on January 14!), and they really love cupcakes.
Written by Liz Graffeo