As SeaWorld faces a steady decline in visitors, annual passes, and ticket sales, a new poll conducted by market-research firm Lincoln Park Strategies reveals how the company could stay afloat: According to the PETA-commissioned poll, which questioned 1,000 adults nationwide, 68 percent of parents—the park's key demographic—said that they would be "more likely" to visit SeaWorld if the orcas were moved to seaside sanctuaries.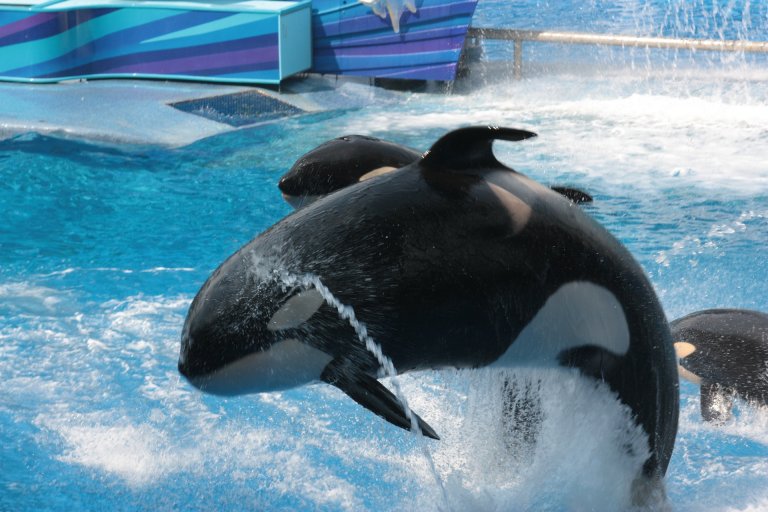 PETA—whose motto reads, in part, that "animals are not ours to use for entertainment"—notes that SeaWorld's ticket sales have been steadily falling since the 2013 release of the documentary Blackfish, which revealed that orcas in its tanks float listlessly, break their teeth by gnawing on steel gates and concrete walls, and lash out at trainers and other orcas imprisoned with them inside the same tiny enclosures. The theme park company posted a net loss of $12.5 million last year.
In addition to the majority of parents, 62 percent of previous visitors said they would be more likely to visit SeaWorld if the orcas were moved to sanctuaries.
What You Can Do
The only thing that people learn from visiting a SeaWorld theme park is how miserable life is for the animals confined there. Help all the animals imprisoned by SeaWorld today by taking a moment to ask the company to immediately set in place a firm and rapid plan to release all the animals to sanctuaries where they will be given a semblance of the natural life they have been denied for so long.