A participant in a photo shoot became a model of compassion when she saved a goat's life. The goat was being used as a "prop," and the shoot took place on a scorching-hot summer day on a California ranch. The visitor found the goat lying on the ground with hooves that were so overgrown that he was unable to stand up or reach food and water.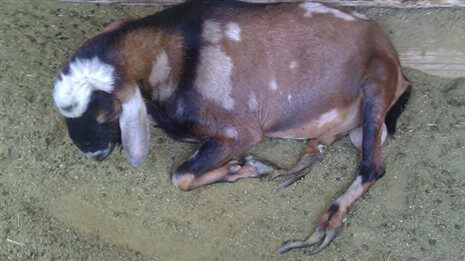 The witness contacted PETA, and we quickly alerted animal control. And voilà! The goat was surrendered to animal control within 24 hours. It likely took months for the hooves to grow so painfully long, but the goat's owner claimed that he "didn't notice." (Yet the photo shoot participant noticed them with one glance.) PETA is asking for cruelty charges.
After a long overdue hoof trim and some TLC, the goat was put up for adoption, his photo prop days behind him.
You don't have to be an expert to tell that an animal might be suffering. If something doesn't look right, it probably isn't right, so please speak up!

Written by Michelle Kretzer