Adult film star Raul Armenteros and another man have each been charged with 22 counts of cruelty to animals after police allegedly discovered a menagerie of animals—including roosters, guinea hens, pigeons, goats, and a duck—baking inside their locked van in the scorching Miami heat. Reportedly, the goats were all tied up inside plastic bags, and one was already dead when police arrived.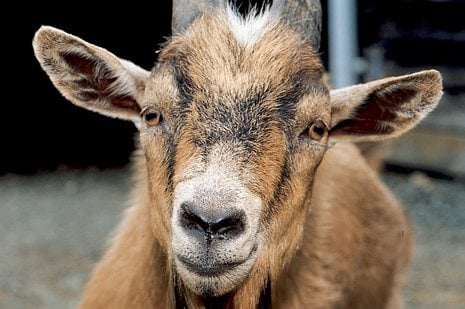 It isn't clear what Armenteros intended to do with the animals. What is clear is that he should never have left them to suffer inside a hot vehicle, as is alleged. On a mild day, the temperature inside a car parked in the shade with the windows cracked can reach 100 to 120 degrees in a few minutes. Animals left in these conditions can suffer and die from heatstroke in just 15 minutes.
If you see an animal inside a hot car, have the owner paged and call the police. If the animal's life appears to be in immediate danger, free the animal and wait for authorities. For more information on rescuing animals left inside vehicles, see PETA's tip sheet.
Written by Michelle Sherrow