UPDATE: When Ariel came to us, she was timid, had deformed legs, and weighed half her healthy weight. But just look at her now: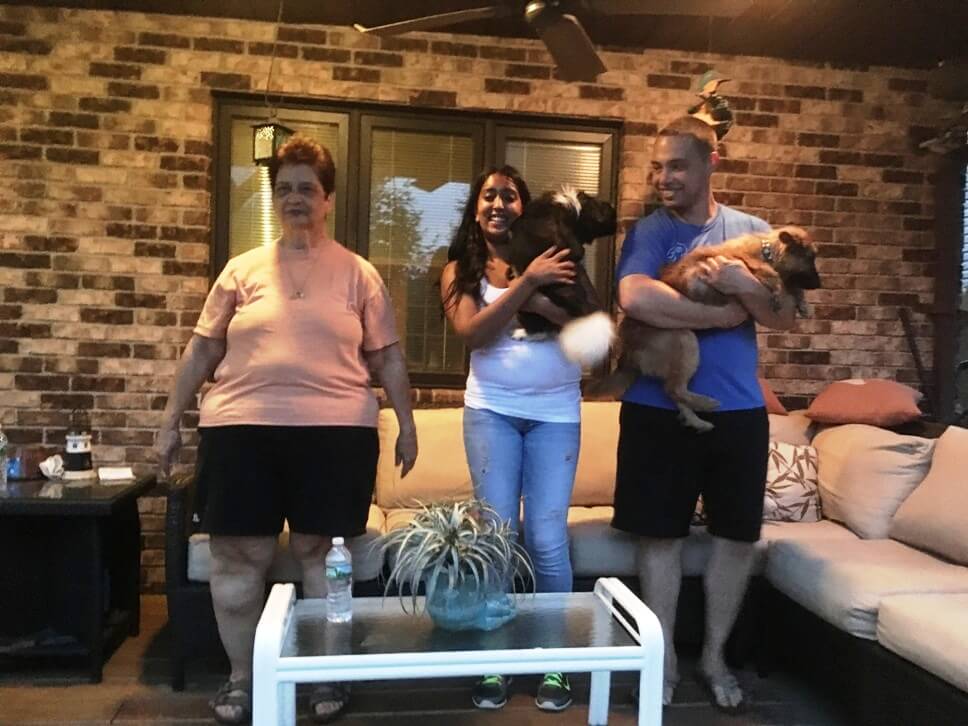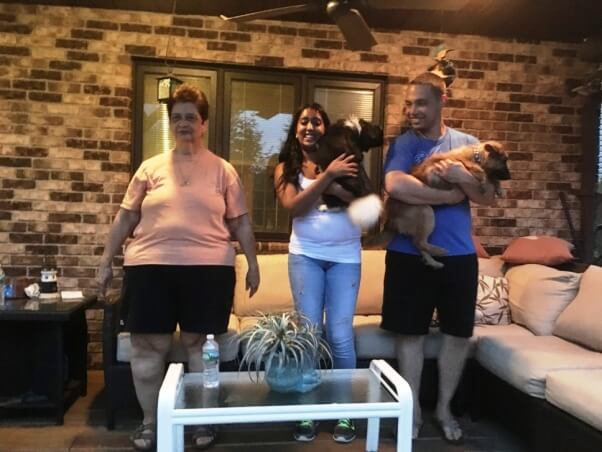 Ariel has been adopted by a woman and her adult son who live on Long Island, New York. When they spotted the pup on PETA's website, they each sent us e-mails that melted our hearts. The son wrote, "I would greatly appreciate the opportunity to give this beautiful baby girl the life she's always deserved."
He had us at "beautiful baby girl."
The family has rotating work shifts, so someone is almost always at home, and they already had two dogs, which is perfect for Ariel, since she's more confident around other dogs.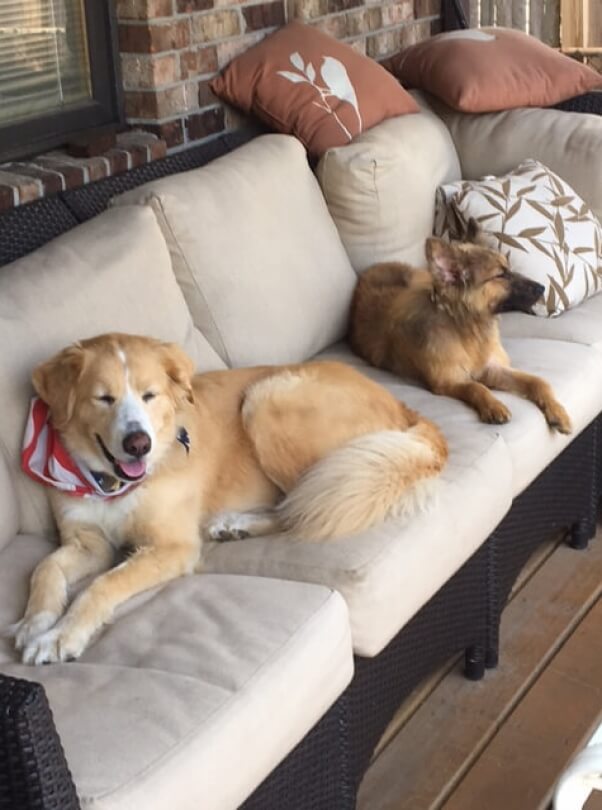 What happened to that frightened puppy we picked up in a trailer park in North Carolina? It looks like she got her fairy-tale ending.
Originally posted on June 17, 2016
The two huge pit bulls came out of nowhere. PETA's fieldworker was trying to befriend a shy little stray puppy in a trailer park in North Carolina when suddenly the pit bulls were on top of the much smaller dog, intent on tearing her limb from limb.
But the fieldworker, thinking quickly, pulled a handful of dog biscuits out of her pocket and scattered them on the ground. Distracted, the hungry dogs released the puppy and scrambled for the treats.
Miraculously, the puppy, since named Ariel, sustained only a few scrapes and scratches in the attack, probably thanks to the protection offered by her thick, fluffy coat.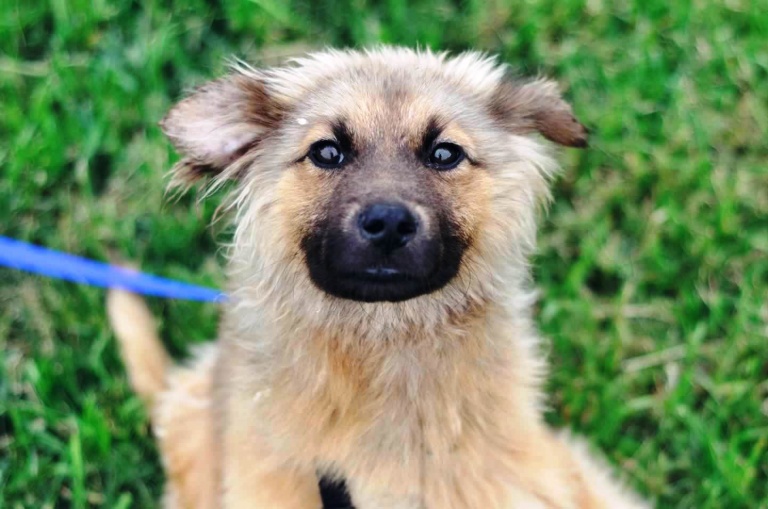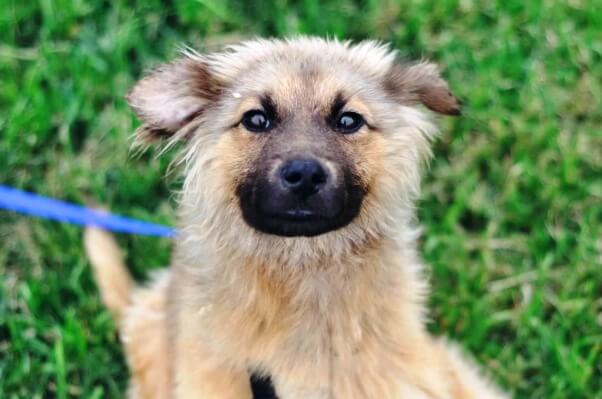 When our fieldworker picked up the little German shepherd mix, she realized that the heavy coat, which was filthy and full of mats, hid something else: She was as light as a feather, little more than skin and bones. Her front legs were slightly bowed and her "wrists" (carpal joints) were hyperextended, meaning that they lay flat on the ground when she walked.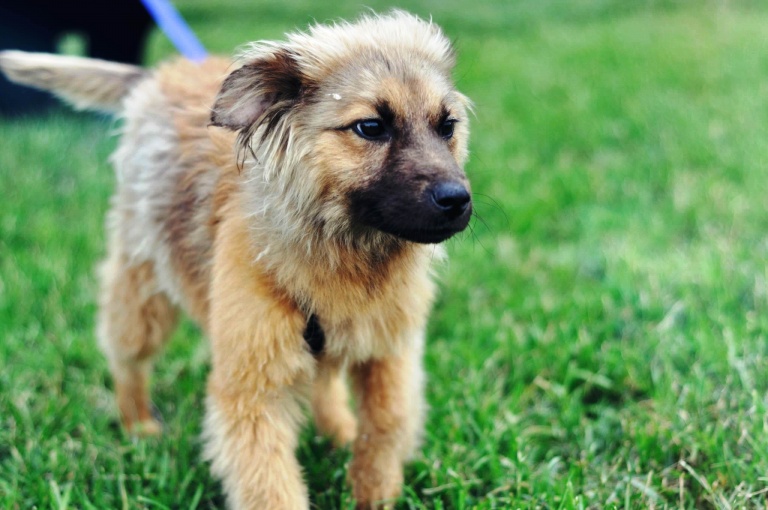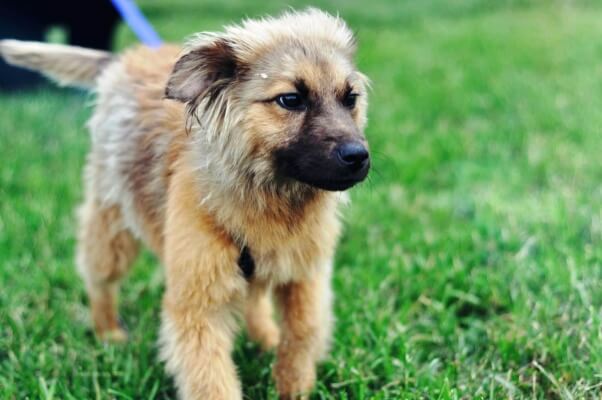 The fieldworker knocked on several doors, trying to find out where Ariel lived but without much luck. One man claimed that he "used to" own the puppy but said that he had given her away to some kids whose names he didn't know. Outside his trailer was a rusty crate. Putting 2 and 2 together, the fieldworker suspected that the puppy had once been confined there.
The fieldworker filled out a "found dog" report with the local Sherriff's Office and brought Ariel back to our Norfolk, Virginia, headquarters, the Sam Simon Center, where she was examined by one of our veterinarians. While the vet estimated that she was about 6 months old, she weighed just 13 pounds—less than many cats and roughly half her healthy weight. Her malformed legs are likely a result of malnutrition, but the vet believes that, because she's still growing, with proper nutrition and exercise, the condition will likely be reversible.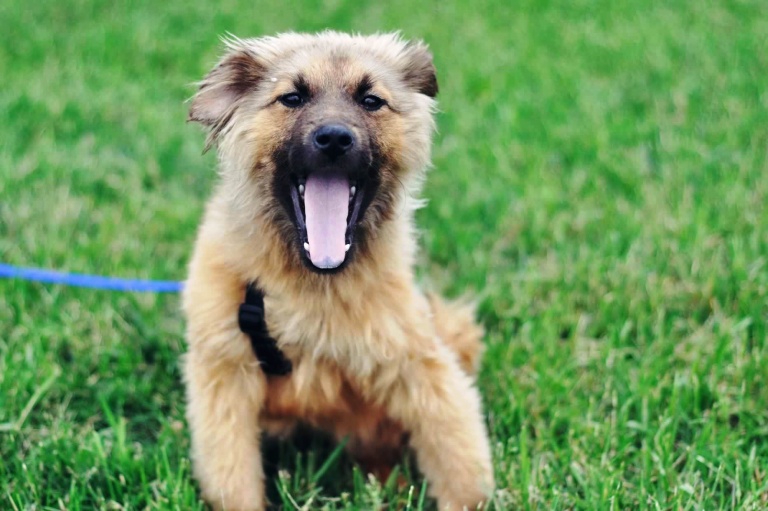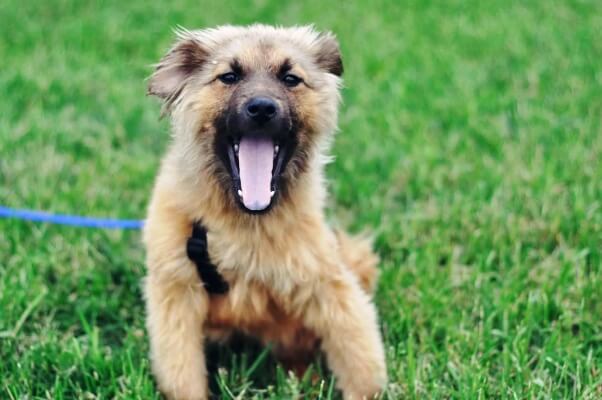 Ariel is gradually coming out of her shell at PETA's headquarters, where she's responding to getting treats and ear scratches and being told what a pretty girl she is all day long with tentative tail wags and gentle licks. Every once in awhile, the scrappy street survivor emerges, like when she starts barking at a stuffed animal toy on someone's desk, unsure what to make of a bizarre creature that just sits stock still, stares straight ahead, and never makes a sound.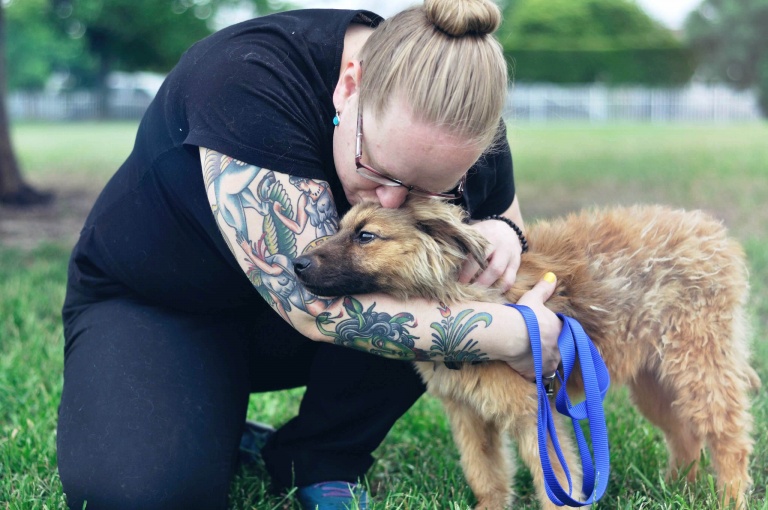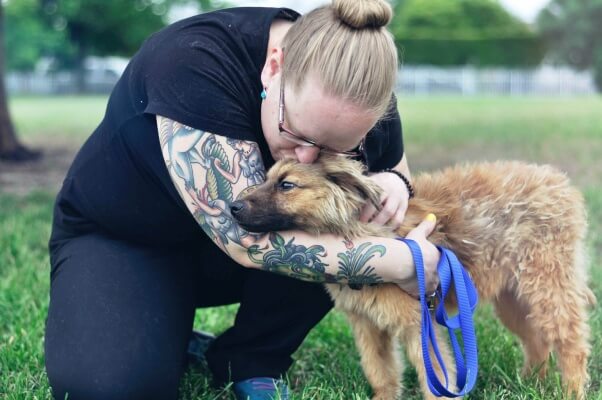 No one ever claimed Ariel, so she is ready to be adopted into a new home. Are you up to the challenge of continuing Ariel's rehabilitation from horrifically neglected puppy to the regal, self-confident beauty queen that we know she is destined to be? E-mail [email protected] to find out more about becoming Ariel's fairy godparent.