Seemingly not content with an engraved piece of jewelry or a personalized Starbucks cup, two people scratched their names into the back of a rhinoceros. Staff at La Palmyre Zoo in France noticed that elderly rhinoceros Noëlle bore the evidence of humans' crassness and disrespectfulness: Her back was branded with the names "Julien" and "Camille," which visitors had apparently etched into her skin with their fingernails.
Des tags retrouvés sur le dos d'un rhinocéros au zoo de La Palmyre !

"Quand j'ai constaté cette marque sur le rhinocéros, ma première réaction a été la surprise et le dégoût vis-à-vis de la personne qui a agi de manière tout à fait irrespectueuse vis-à-vis de l'animal" pic.twitter.com/beQ8DCsTqh

— E 🍃 (@Envirias) August 21, 2019
The zoo released a statement reassuring an angry public that rhinoceroses have thick skin and that Noëlle was unharmed and likely not in pain. Staff members were able to get the names off by brushing her skin. The zoo also said that it was "outraged by the stupidity and disrespect" of the visitors but did not plan to press charges. However, the facility did note that it was considering updating its posted rules to reflect that visitors are not allowed to write on the animals. Does it really need to be expressly stated that animals shouldn't be treated like personal chalkboards?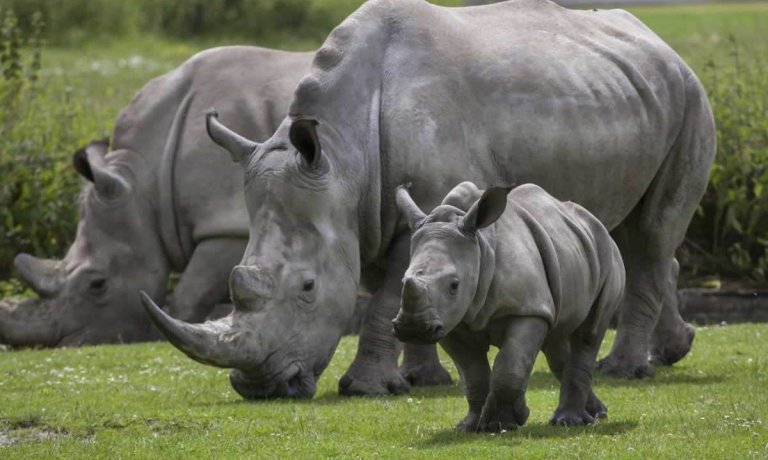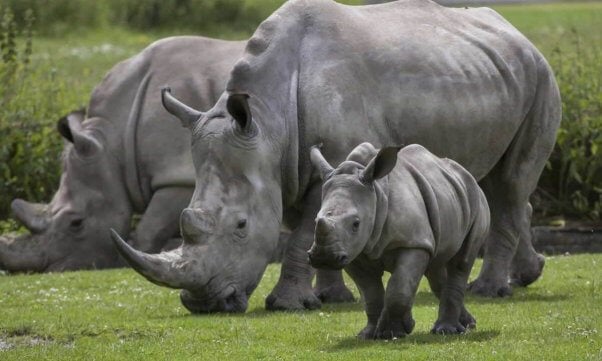 © iStock.com/wrangel
Rhinoceroses are seriously threatened by trophy hunting, poaching, habitat loss, and climate change—and people who have genuine compassion for animals should be working to help protect them, not using them as though they were an Etch A Sketch.
This sad case serves as more evidence that wild animals are frequently abused when they're forced into unwanted contact with humans. PETA reminds everyone that animals are not ours to use for entertainment.