Today, PETA fired off a letter to the Outdoor Channel urging the network to stop airing Deadliest Hunts. The reason? The show's host, notorious elephant killer Jeff Rann, owns 777 Ranch—a canned hunting compound in Hondo, Texas, that allows thrill seekers to pay to kill endangered animals held in captivity. Last year, he broke federal law by selling trophy hunters the opportunity to kill an endangered Eld's deer illegally after the facility's permit had lapsed.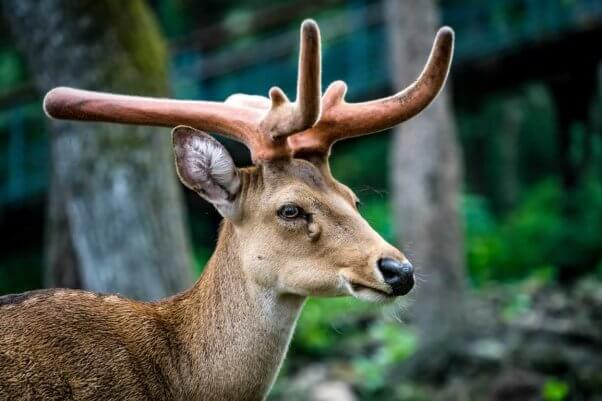 "Jeff Rann is a sick individual who has no respect for animals and should not be glamorized or rewarded with his own show," says PETA Foundation Vice President and Deputy General Counsel Delcianna Winders. "PETA is calling on the Outdoor Channel to cut ties with this death profiteer, pull Deadliest Hunts from its programming schedule immediately, and denounce any person or business that orchestrates the slaughter of endangered species."
Animals on canned hunting ranches are usually kept in fenced enclosures, where they have no chance of escape. Many of them are often hand-raised and so accustomed to the presence of humans that it's common for them to approach the hunters, looking for a handout of food. Instead, these gentle animals are shot point-blank.