In a move to join a more compassionate 21st century, the city of Montréal in Québec, Canada, has moved to ban all horse-drawn carriages!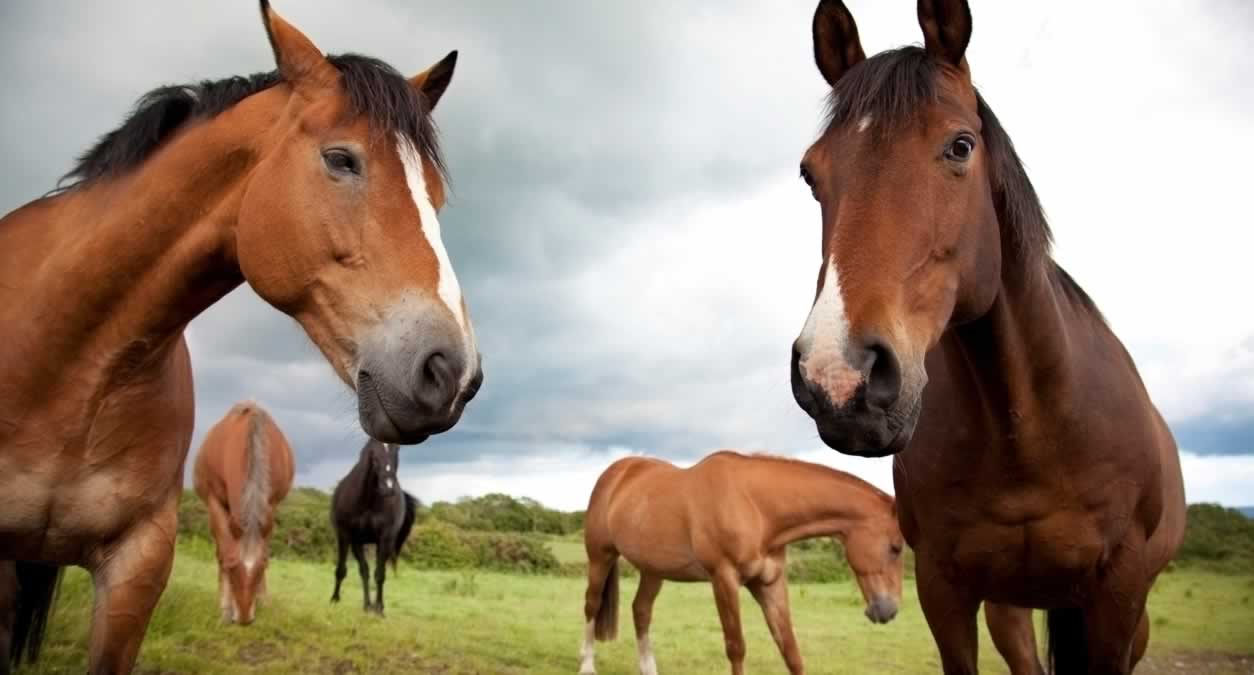 © iStock.com/SashaFoxWalters
The calèche industry has been a longtime stain on Montréal's tourism industry, but the city's new bylaw will eliminate the cruel, archaic spectacle as of December 21, 2019. Advocates of the ban cited the industry's notorious record of cruelty to animals as the reason for spearheading this monumental decision.
"Montreal is saying it's time to move past the calèche industry," Craig Sauvé, the city councilor responsible for animal issues, explained to The Globe and Mail. "When I see [the calèche horses] after a long time and they're struggling and they don't look particularly happy, I feel sorry for them. I say, 'Is this where we are as a society?'"
During a presentation of the new bylaw, city officials noted that since 2014, horses were involved in four accidents and hundreds of complaints. In addition, officials stated that 14 tickets had been issued based on violations related to these horses' welfare or the conditions of the carriages.
While Montréal is successfully moving past this distasteful and outdated spectacle, horses continue to escape, collapse, or die on city streets in other cities in Canada and across the U.S.
If you're a tourist and find yourself choosing transportation in your yet-to-be-explored city, choose a human-powered pedicab, rent a bike from a bike-share service, or simply walk. A carriage ride may be a fleeting moment of entertainment for you, but it supports a lifetime of torment for horses.
We've seen everything from pools of blood left by a horse forced to pull a carriage while injured to a runaway horse who drowned in an icy river while attached to a sinking vehicle. Horse-drawn carriages are simply accidents waiting to happen.
They keep horses in upper floors of buildings?!

9 Terrifying Horse-Drawn Carriage Photos: http://t.co/IgXEiB5s1G pic.twitter.com/ucmr8a6NN4

— PETA (@peta) March 26, 2015
Many accidents, injuries, and even deaths—involving both horses and humans—have occurred after the animals became spooked in traffic. In a split second, a horse can go from appearing calm and sedate to crashing blindly through busy streets in a panic.
In addition to accidents, the industry has been under fire for violation after violation of animal-welfare and other laws. Drivers have been caught working horses in 90-degree weather despite a mandatory heat suspension, drinking on duty, and forcing a horse to work for four days with a serious leg injury.
Don't Be Taken for a Ride
Horse-drawn carriages are hazards on 21st century streets. No amount of regulation can protect the public from the danger caused by horses who become frightened and bolt. Let's follow Montréal's lead and work together to ban these cruel relics of the past.
Grab our "Let Them Be Free" horse t-shirt over at the PETA Catalog.