Happy birthday to you!
Happy birthday to you!
Quit slaughtering the seals!
Happy birthday to you!

Or at least that's what I like to think these caring people were singing when they stopped by Prime Minister Stephen Harper's home to deliver a few birthday balloons for his big 5-0.
This young veg'un (isn't he adorable?) is older than most of the seals Prime Minister Harper allows to be butchered.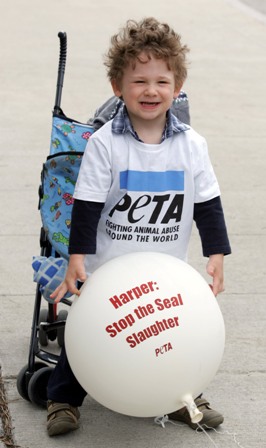 Since when you do need a police escort to deliver balloons?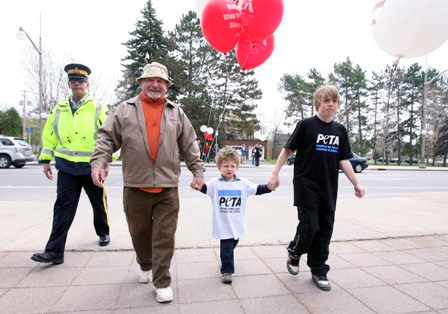 Sergeant Mitch Monette took the balloons on the Prime Minister's behalf.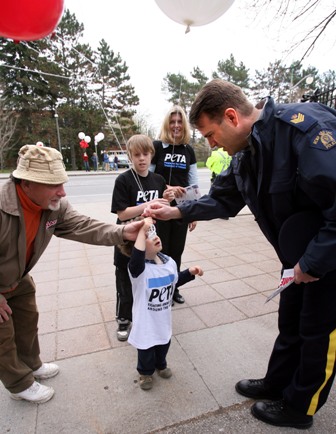 Written by Shawna Flavell