Edamama—who has arguably the best vegan pun name that we've ever heard—is 4 pounds of delicious love and bold personality, but she's had to fight quite the uphill battle just to survive.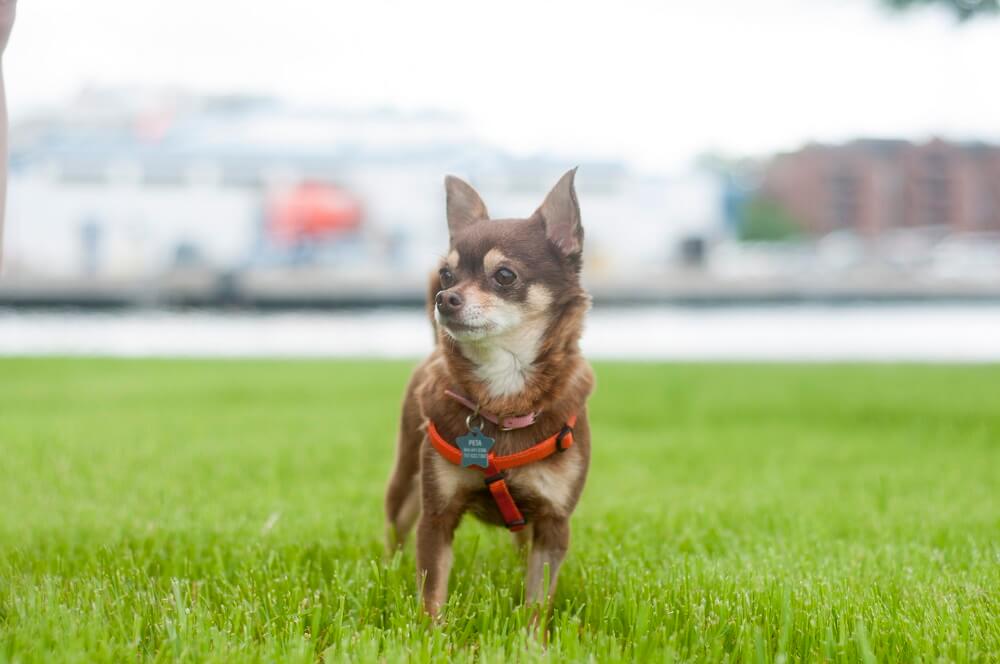 When PETA first met her, she was suffering from a plum-sized inguinal hernia. Her guardians told us that she had also been hit by a lawn mower last year and that they didn't have the funds to get her the medical attention that she desperately needed. She'd been left to heal on her own, which likely contributed to the hernia's development.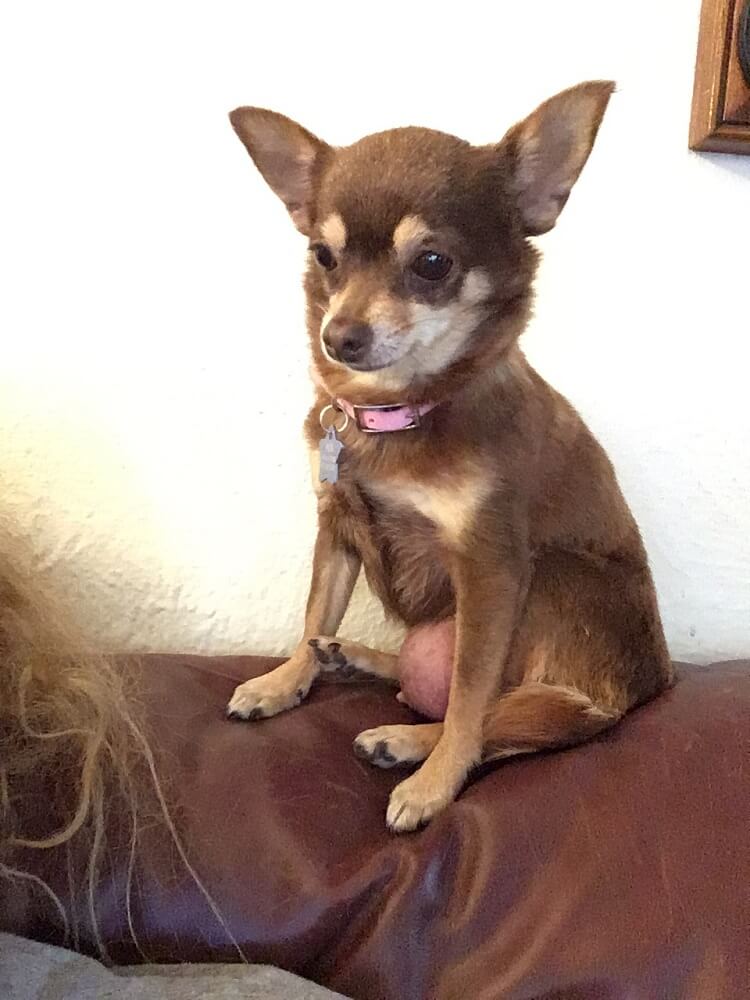 This condition can be life-threatening, and her owners couldn't afford the costly surgery needed to fix it, so they opted to relinquish custody to PETA. Our clinic performed the procedure, and Edamama recovered like a champ.
Now that she's feeling better, her true spicy Chihuahua character is finally flourishing.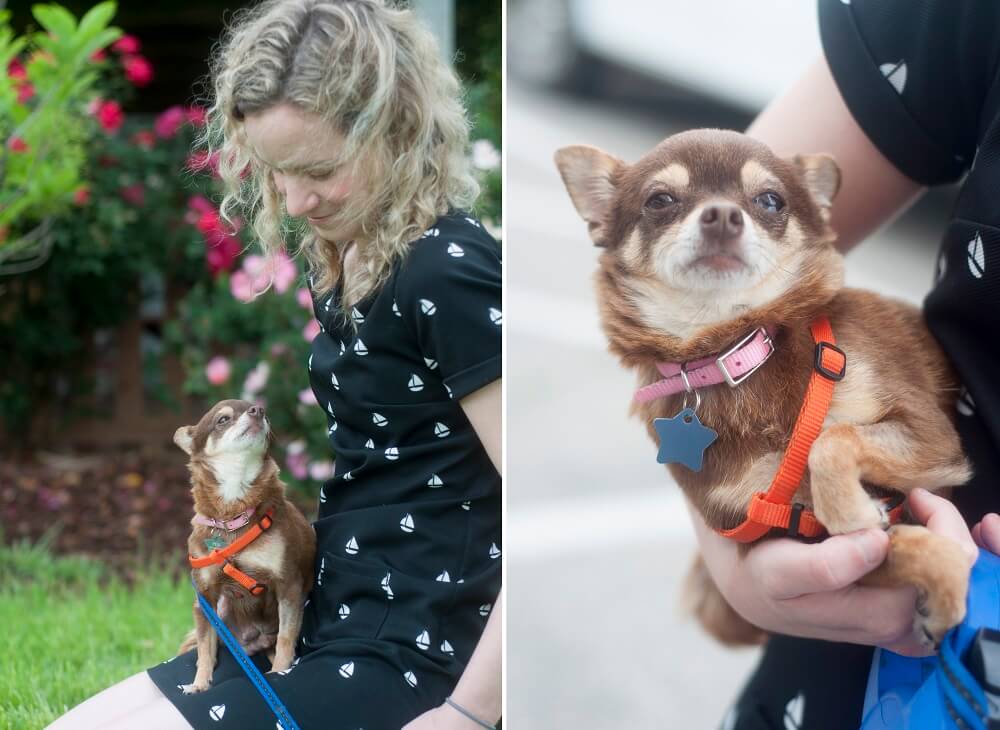 This 6-year-old little soybean has a "large and in-charge" personality. She indulges the attention of other dogs her own size, but this tiny Chihuahua gives bigger ones a bit of 'tude. Edamama loves to chase cats, too, so she'd likely do best in a feline-free home.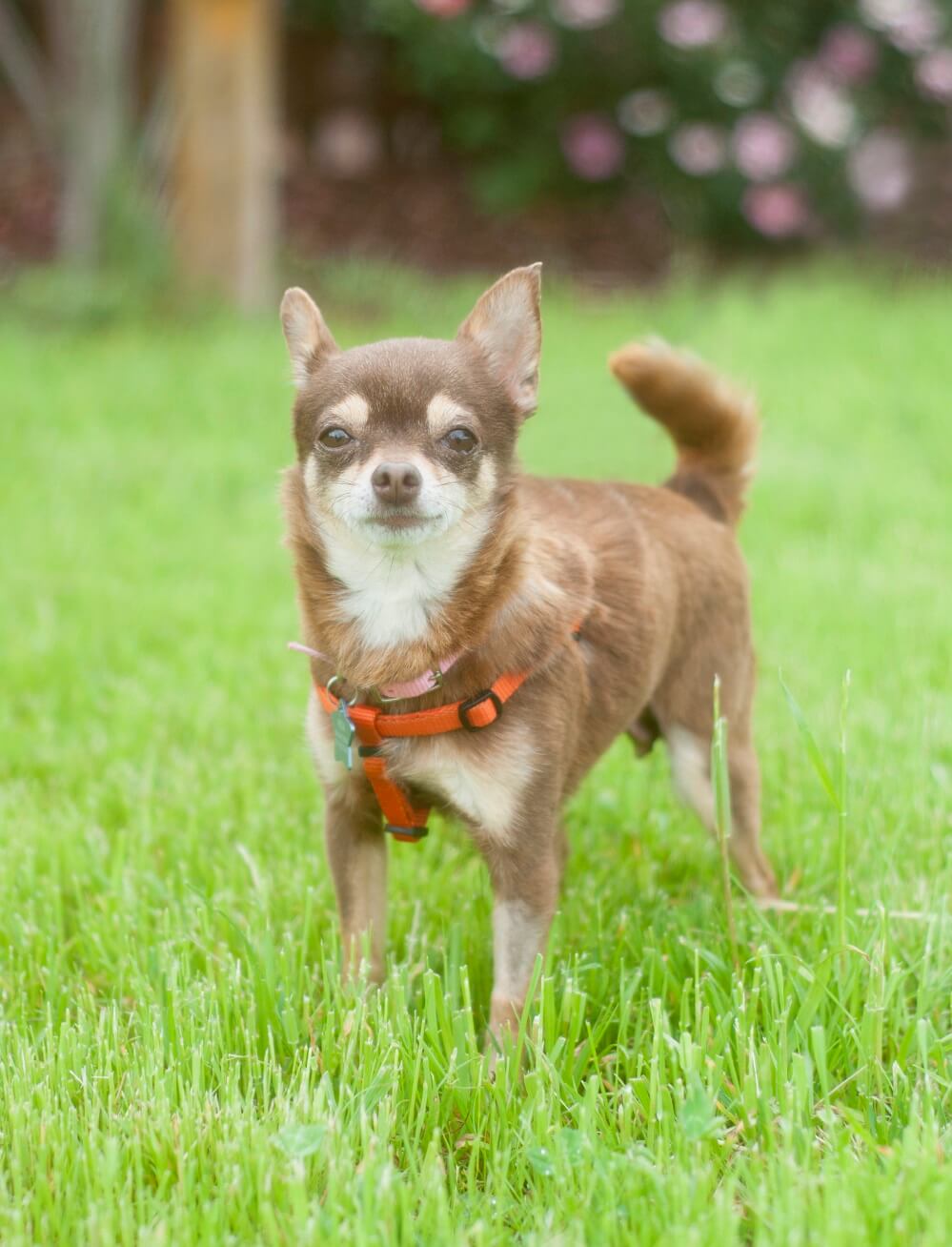 If you're ready to feed Edamama some love and watch her grow, e-mail [email protected] to learn more about this adorable treat.