You've seen what it's like on Chinese fur farms, but what about Norwegian ones?
Animals on fur farms around the world are often driven to cannibalism because of the extreme stress and frustration caused by intensive confinement.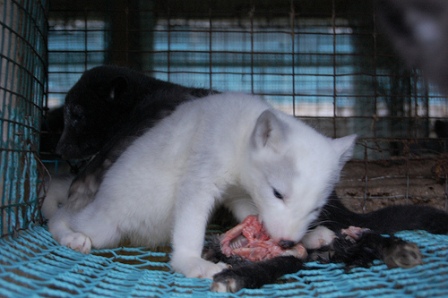 Yep, the fur industry is heinous wherever you go.
Need more proof? Check out the rest of the images from Network for Animal Freedom of Norway's 2009 investigations.
Written by Shawna Flavell