The woman took one look at Evelyn's deformed foot and knew that the little dog had no chance of surviving on her own. She had spotted the bedraggled black dog wandering through her North Carolina neighborhood, and even though she already had several animals of her own to look after, she took the pup in. But after several weeks of trying unsuccessfully to care for Evelyn and being unable to find her guardian, she called PETA for help.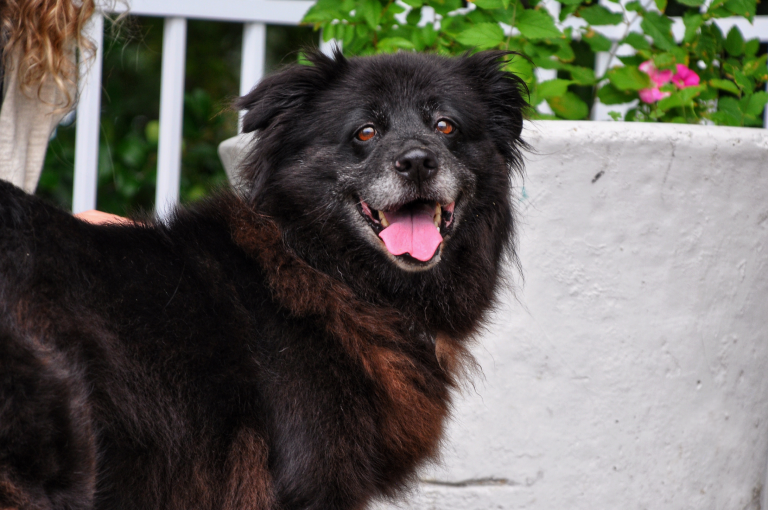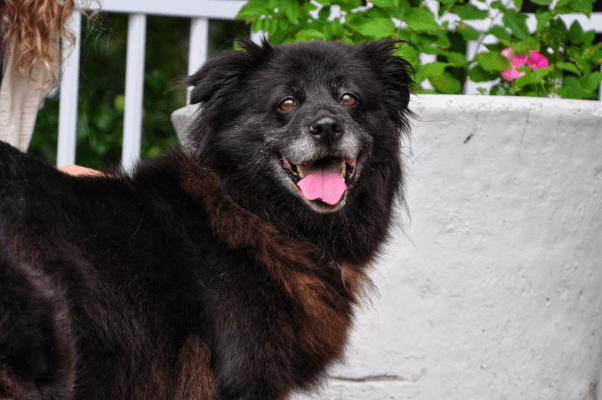 PETA immediately got to work, giving Evelyn a much-needed bath and cutting away the mats that were tangling her fluffy black fur. We had her examined by a veterinarian, who determined that the 10-year-old dog had likely been born with the foot defect but otherwise gave her a clean bill of health.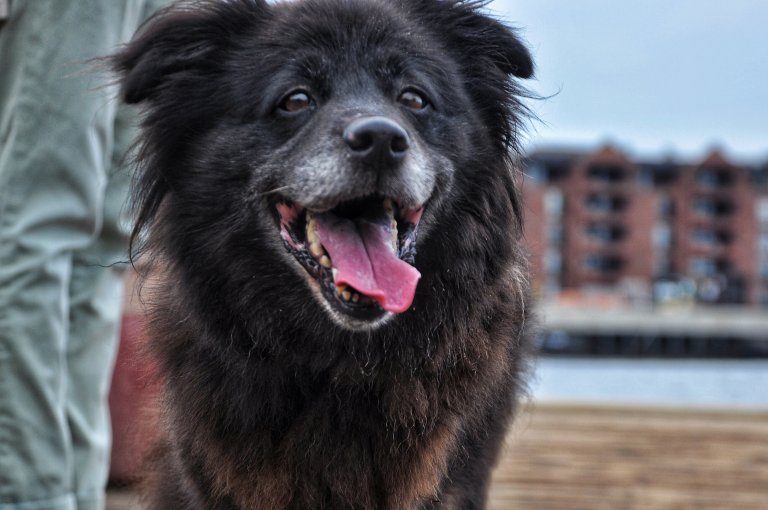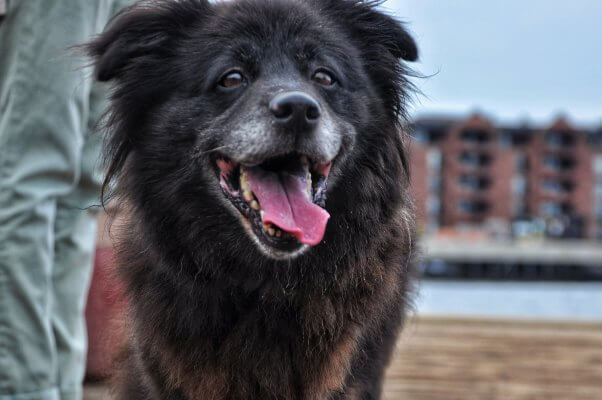 The deformity doesn't seem to cause the cheerful chow mix any discomfort, and like Paralympians who have triumphed over adversity, she hasn't let a little thing like a deformed foot slow her down. Just grab a leash and say, "Walkies!" and she'll prove it to you!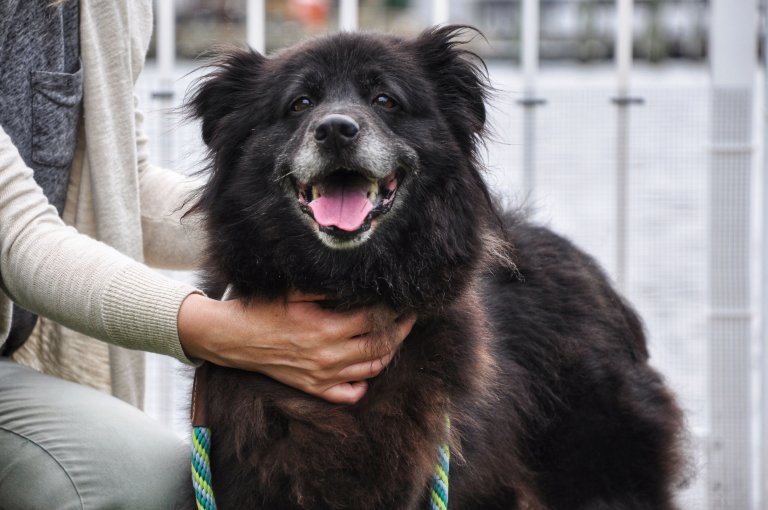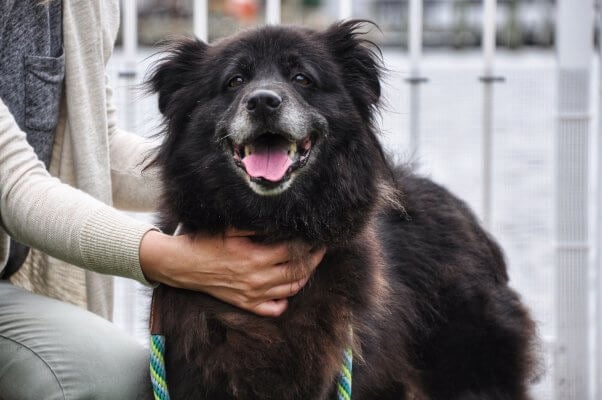 Despite the rough times that she's been through, Evelyn is perennially upbeat and outgoing and enjoys meeting everyone from cats and kids to other dogs. She's already attended her first party, a birthday celebration for another PETA rescued animal, Miss Willie—and between you and me, she just may have stolen a smidgen of the limelight from the birthday girl.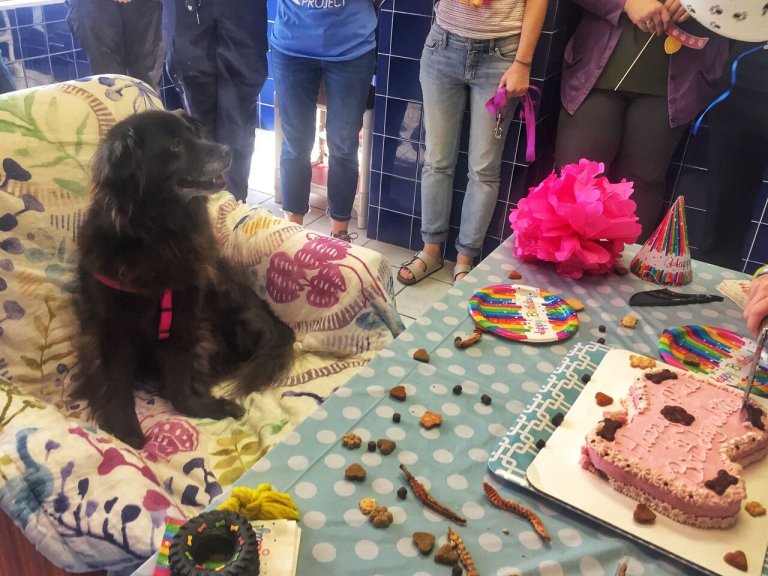 E-mail [email protected] if you'd like to help this sweet senior lady start off the next chapter of her life on the right foot.