When PETA first rescued 2-year-old Delilah, our field team was appalled by the filthy, neglectful living conditions that she suffered in nearly all her life. But she survived, and now this gentle queen needs a family!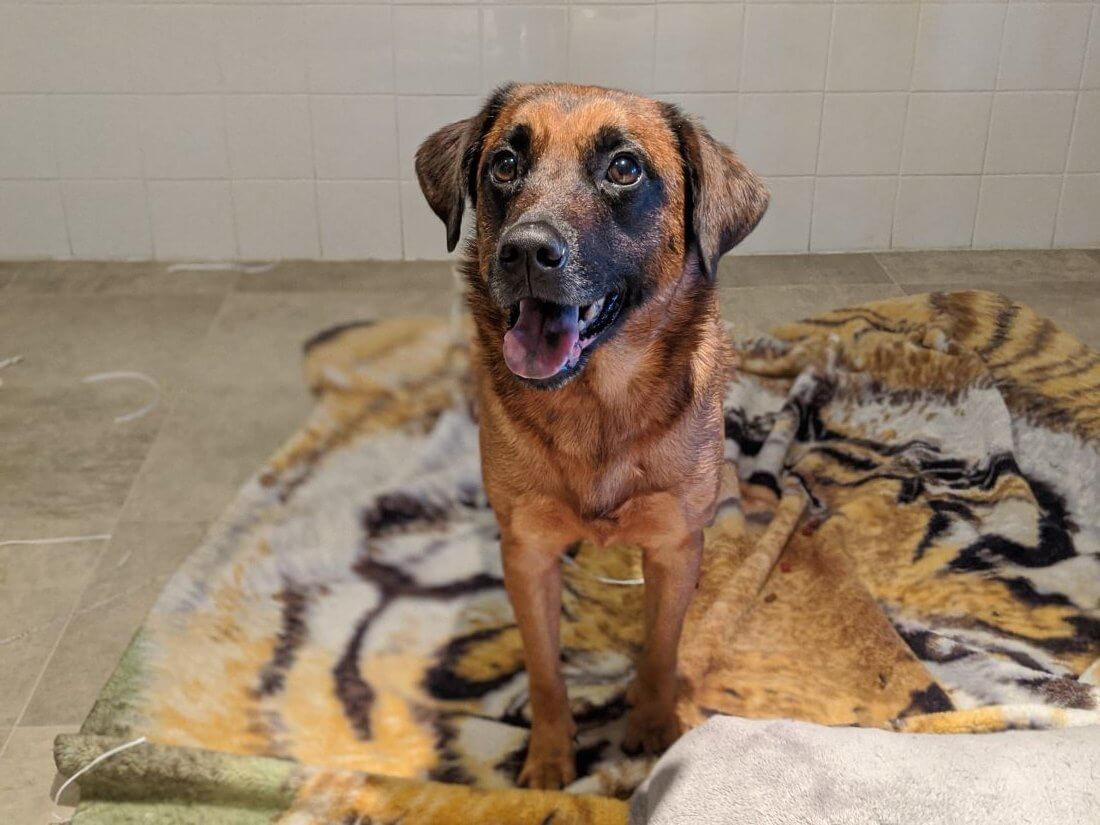 Delilah's previous owner was diagnosed with a terminal illness and went into hospice care. It was then that the family contacted PETA and asked us to come pick up the dogs and cats in the home. Like many hoarding situations we've rescued animals from, fieldworkers found the house covered with feces and filth. Urine soaked the furniture, and the sharp smell of ammonia fumes made breathing difficult and their eyes water.
This was Delilah's life every single day.
Delilah will give you hope, she'll make you laugh, and she could probably get away with anything.
Because of her calm demeanor, you'd never imagine that this happy, loving German shepherd mix had been so awfully neglected. Delilah can't wait to join a new family. She makes friends with both dogs and cats. In fact, she pretty much adores everyone, whether a small child or an adult. One look into her puppy-dog eyes and the more in love with her you'll fall.
Her foster mom describes her as quiet, gentle, submissive, and very sweet. We've also heard that she's quite the cuddler. She loves to walk outside and is quickly getting the hang of housetraining!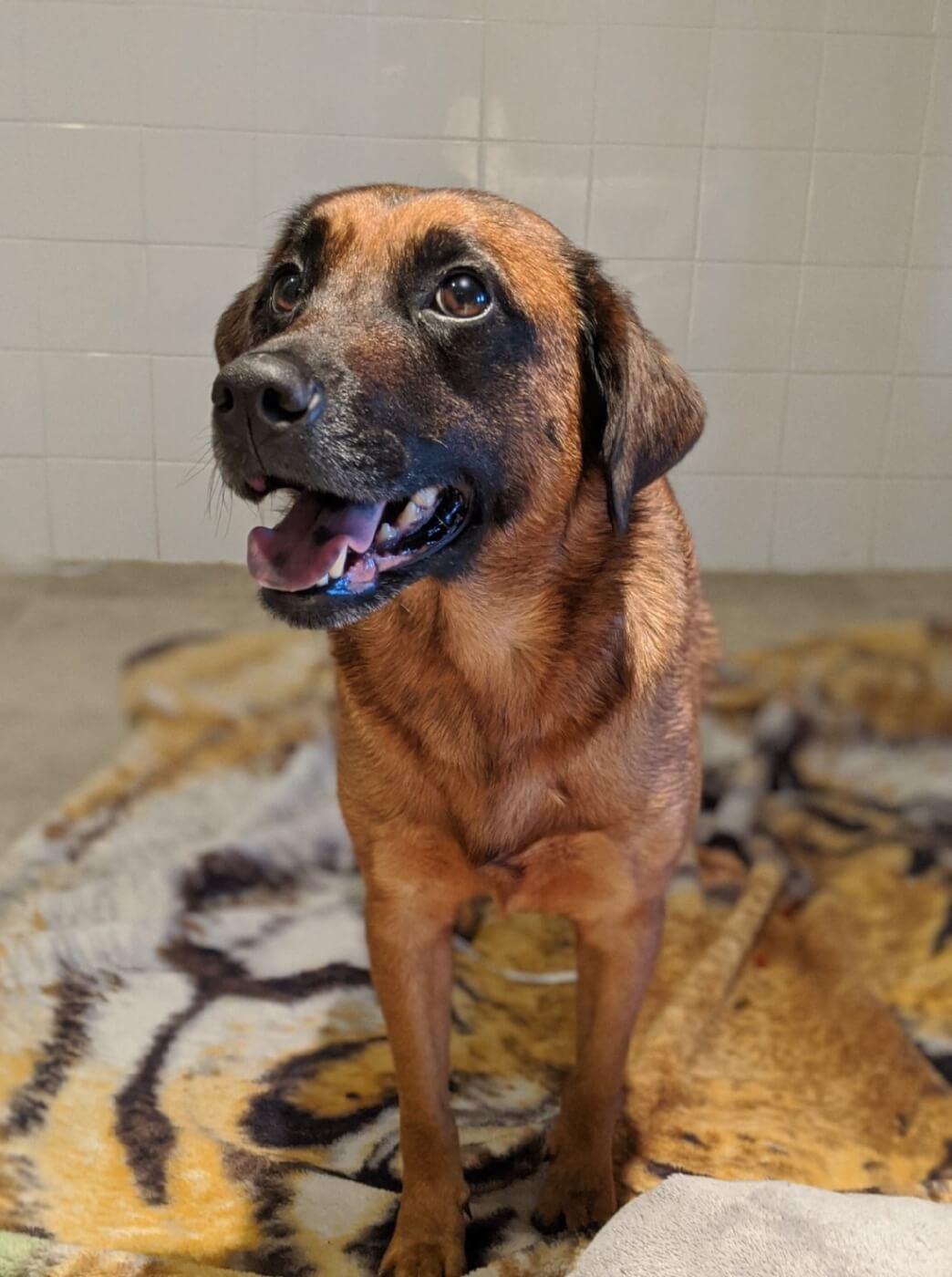 You and Delilah could have it all. She's up for adoption right now.
If you'd like to see the lights of New York City with a new loving companion by your side or just lie around on a cozy Sunday afternoon, e-mail [email protected] to find out more about adopting her.