Draining animals of their blood, mutilating mice, and injecting them with carcinogens—these are some of the shocking experiments backed by a Coca-Cola corn syrup supplier that have now ended, thanks to PETA.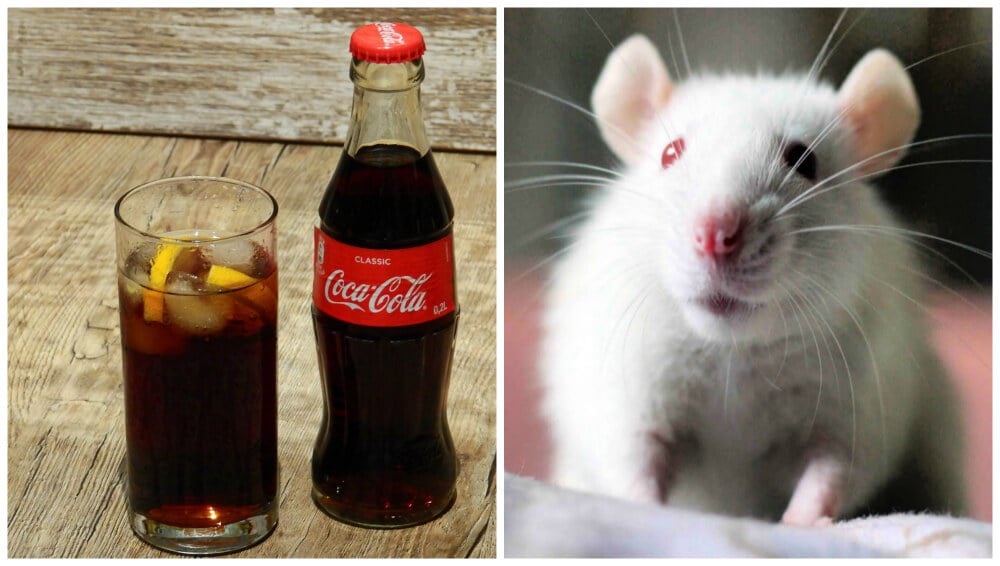 Mouse: ©iStock.com/Pijus Ash
Following talks with PETA, Ingredion Incorporated—a multibillion-dollar global ingredients provider and "one of The Coca-Cola Company's biggest suppliers of corn syrup"—has implemented a new policy banning all experiments on animals for basic research and to establish health or nutritional claims for marketing ingredients, none of which is required by law.
Ingredion previously funded or donated to numerous disturbing animal tests.
PETA uncovered documents about tests revealing that experimenters force-fed mice vitamin D, suffocated them, and broke their necks. Afterward, experimenters drained their blood for analysis.
Other tests included force-feeding rats feces and even genetically modifying them. Experimenters fed them corn starch with or without antibiotics and injected them with a chemical that induces colorectal cancer. They also starved rats, injected them with glucose and insulin, cut open veins in their tails, and repeatedly bled them. At the end of every test, all the animals were killed and dissected.
Coca-Cola drinkers will now be able to "taste the feeling" of cruelty-free ingredients.
Ingredion joins a growing list of dozens of companies—including Barilla, The Coca-Cola Company, General Mills, House Foods, Kellogg Company, Kikkoman, Lipton, Ocean Spray, PepsiCo, POM Wonderful, Welch's, and Yakult Honsha—that have worked with PETA scientists to adopt new policies banning animal tests and instead using more effective, ethical, and economical animal-free research models. PETA also persuaded Coca-Cola can maker Ball Corporation to stop funding animal tests, such as the horrific spinal cord injury tests on animals sponsored by Wings for Life.
PETA is urging other food and beverage companies to follow Ingredion's compassionate, business-savvy example by kicking unreliable and cruel animal tests to the curb.
Help PETA Prevent Other Animals From Being Harmed in Lethal Experiments
When it comes to feeling joy, cherishing life, and experiencing pain, other animals are just like us. So imagine the hellish reality that millions of them experience every day inside laboratories.
They're mutilated, force-fed drugs, burned, drowned, and tormented in other awful ways before ultimately being killed. Please click on the link below and take a stand against animal testing today: