Comedy legend Bill Maher and "Roastmaster General" Jeffrey Ross made fun of everyone in the room, but it was all for a great cause.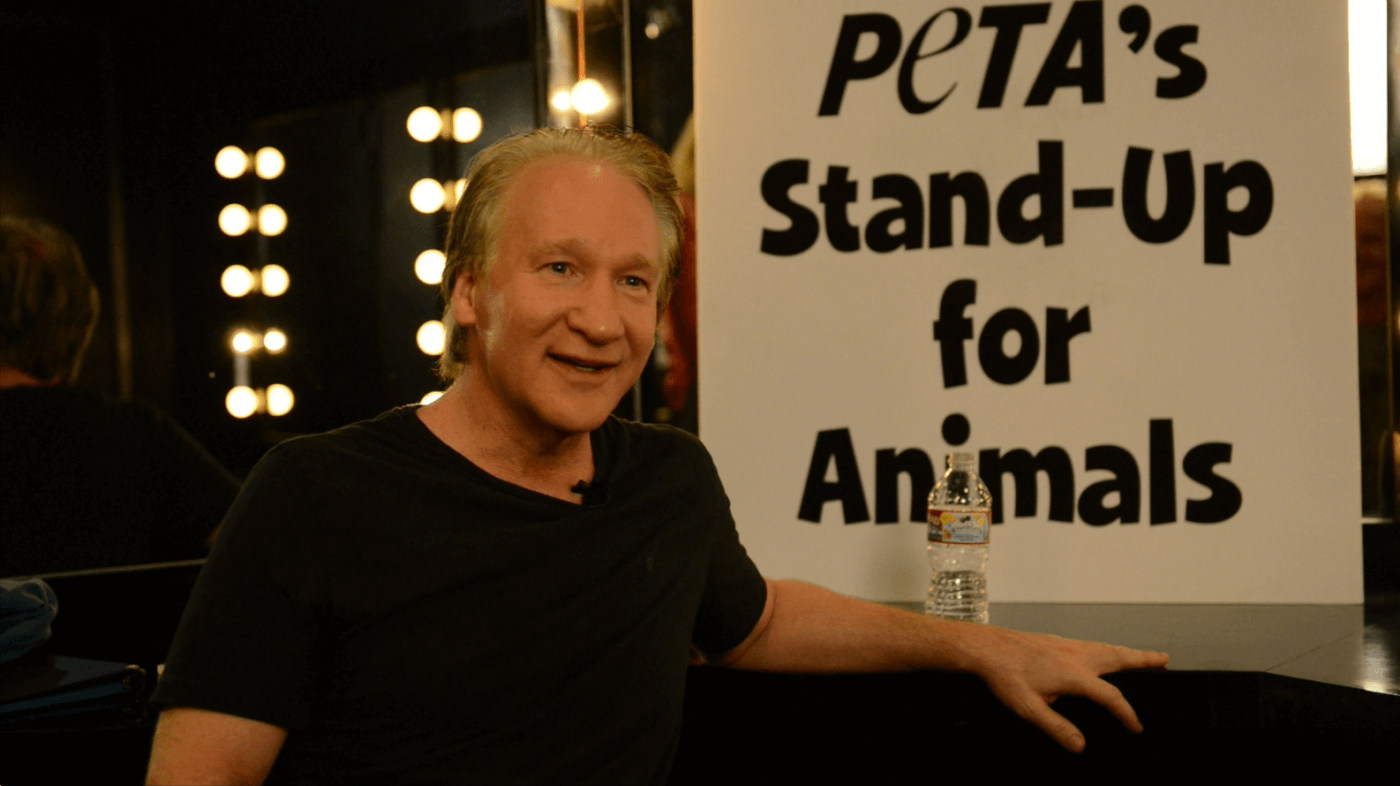 The comedians, along with Undateable's Ron Funches, IFC's Laura Kightlinger, and the Nerdist network's Kurt Braunohler, donated their time and talent to PETA's "Stand-Up for Animals" show at Los Angeles' famed Comedy Store.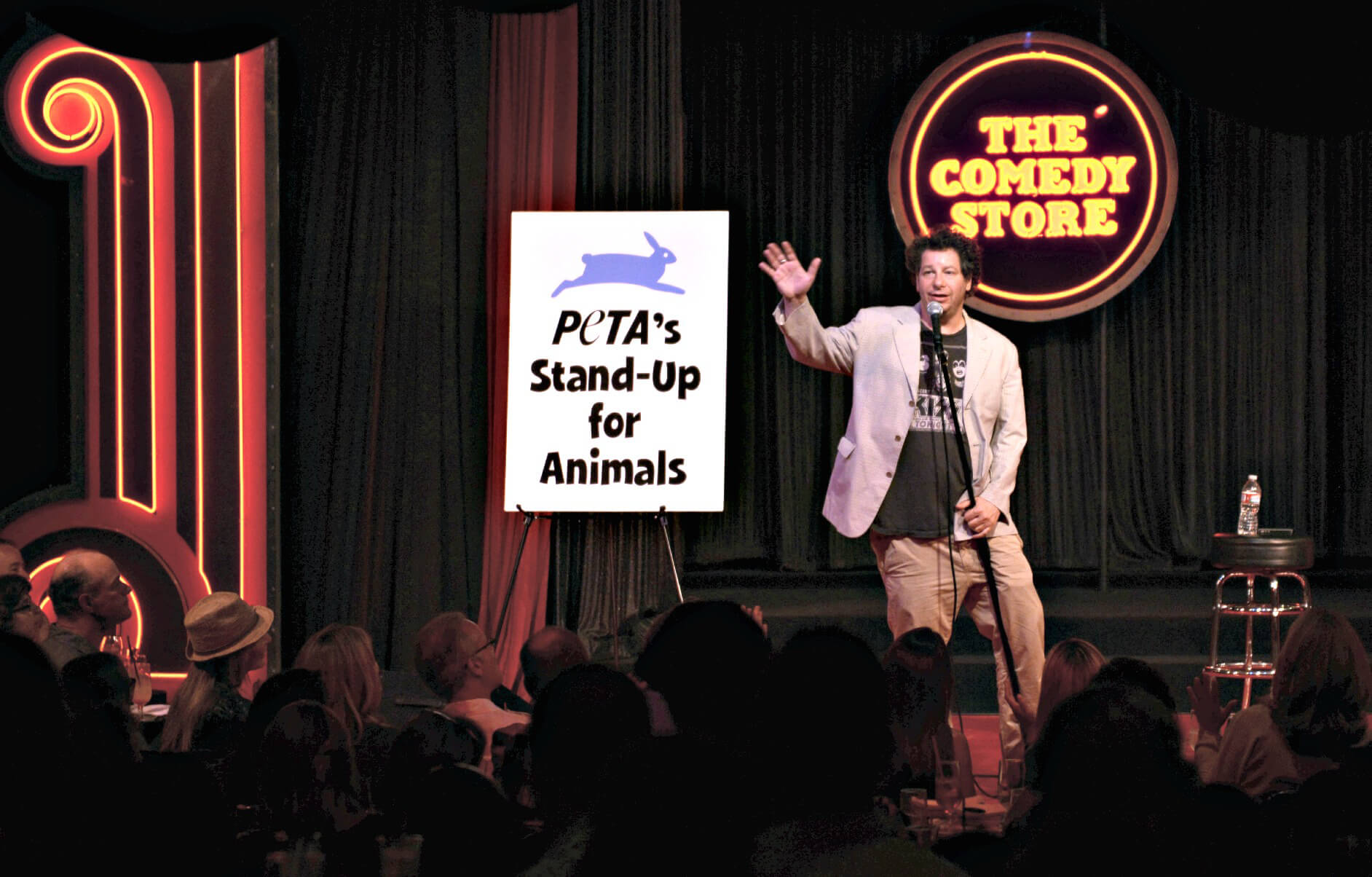 The packed house was laughing all night as the comedians hit cruelty to animals with their best shot. Maher, a longtime PETA ally, poked fun at hunting, asking the audience, "Is it really a sport if you have all the equipment and your opponent doesn't know a game is going on?"
For all our PETA members who couldn't attend, here's a video of some of the evening's highlights:
Thanks to everyone who helped make this a night of fun that will help us put a serious dent in animal abuse.