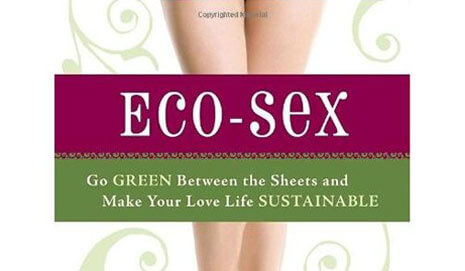 Want to have sex that's oh-so-good for you and the environment? Check out author Stefanie Iris Weiss' passionate page turner Eco–Sex. Your go-to guide to everything from eco-cosmetics to scentillating natural perfumes, the eco-sexpert recently revealed these erotic Earth- and animal-friendly "commandments" in an article for The Huffington Post.
My favorite is Commandment 6: Thou shalt not eat meat if thou wants to get busy between thy sheets. Everyone knows that a vegan diet gives you extra stamina and a sizzling physique and helps guys "keep up" with the Johnsons, but who knew that vegan aphrodisiacs such as licorice can spice up your love life?!
Which of these tips do you find the most tantalizing?
Written by Amy Skylark Elizabeth