Kipenzi—a giraffe who was only a few months old—died last week at the Dallas Zoo after she ran into the perimeter wall of her enclosure and broke her neck. Her death comes just a few months after her birth was live-streamed by Animal Planet.
Keeping giraffes in captivity is harmful to them, as they can develop stress-induced maladies that can lead to a premature death. Even under the best of circumstances, captivity cannot even begin to replicate their natural habitats in the wild.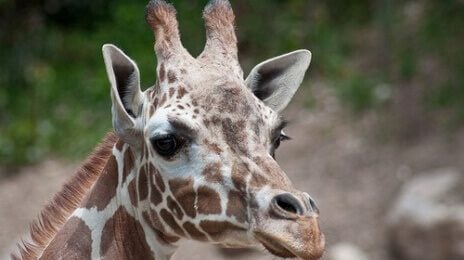 This is not the first time that a giraffe has died prematurely in captivity, as it's not uncommon for animals in zoos to die younger than their counterparts in the wild. Amali at the Tulsa Zoo and several giraffes at zoos in the Southwest are just a few examples.
Giraffes belong in the wild, not in enclosures. The Dallas Zoo is now taking donations in Kipenzi's memory to support giraffe "conservation," but keeping giraffes captive while knowing that they will never be released into the wild isn't conservation.
What You Can Do
Instead of patronizing zoos, support groups like the International Primate Protection League, the Born Free Foundation, and Earth Island Institute that work to preserve animals' natural habitats.