And, this week's 10% Wool "Tag and Release" winner is … Beth Ann! Congratulations.
So I see that Ringling Bros. is trying to expand its "Greatest Show on Earth" slogan …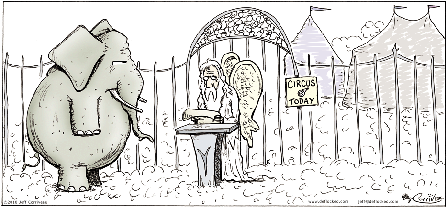 Don't forget to check out the archive of past 10% Wool comic strips here. Get more information on the series and the writer here, and learn how to get Jeff's other comic, DeFlocked, into your local paper here.