Thanks for all your wonderful comments on this 10% Wool "Tag and Release" comic! The winning caption was written by Nicole Stanfield. Congratulations!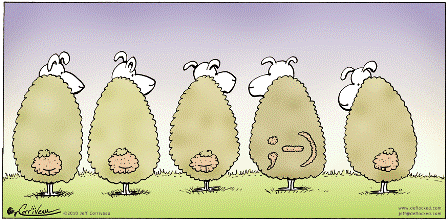 And then he was all, "LOL," and I'm like, WTF?
Don't forget to check out the archive of past 10% Wool comic strips here. Get more information on the series and the writer here, and learn how to get Jeff's other comic, DeFlocked, into your local paper here.