ContextLogic—the parent company of online marketplaces Wish, Cute, Geek, and others—continues to offer fur items for sale across its online platforms even though fur sales are banned in San Francisco, where the company's headquarters is located. It has also heard from PETA that animals in the fur industry suffer immensely.
For decades, PETA entities have exposed horrific cruelty to animals on fur farms around the world. Investigators have documented that animals are electrocuted, bludgeoned, gassed, and skinned alive—all just to make a coat, collar, or pom-pom keychain. Much of the world's fur comes from China, where millions of dogs and cats are killed for their fur and skin, which are intentionally mislabeled and sold to unsuspecting customers here in the U.S. and elsewhere. Animals who are raised and killed for their fur are denied everything that is natural and important to them, and this supports speciesism. We need your help to end it.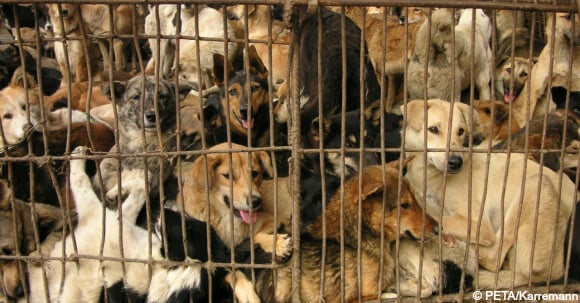 The coronavirus crisis has shown us that cramming sick and stressed animals together in unsanitary conditions creates the perfect breeding grounds for dangerous zoonotic diseases, which can jump from other species to humans. On fur farms, minks, foxes, and other animals are confined to wire cages, often stacked atop each other, allowing disease to be easily spread through urine, excrement, pus, and blood. This is just another reason for ContextLogic to stop offering fur for sale on its platforms.
Fur has been on the decline for years, and hundreds of major designers and retailers—such as Prada, Coach, Michael Kors, Calvin Klein, Macy's, and The North Face—have banned it. The best way for companies to help eliminate the suffering of animals exploited by the fur trade is to refuse to sell it.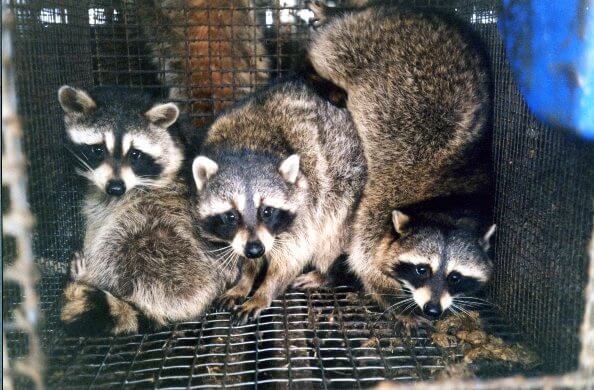 Please speak up for raccoons—who are sensitive, intelligent individuals who just want to live freely, build nests in tree cavities, and care for their young—and other animals by urging ContextLogic to stop displaying fur for sale across its platforms!
Email Piotr (Peter) Szulczewski, CEO and Chairman of ContextLogic Inc.
Post polite comments for the company on social media:
Please feel free to use our sample letter, but remember that using your own words is always more effective.