Update: February 23, 2021
Thanks to more than a decade of pressure from PETA entities worldwide—and after hearing from nearly 139,000 supporters from around the world—Pendleton Woolen Mills has banned the sale of fur.
Compassionate people like you helped make this victory a reality. Now, please click the button below to urge Canada Goose to follow suit!
---
Despite knowing that animals are beaten, electrocuted, shot, and sometimes even skinned alive in the fur trade, retailer Pendleton Woolen Mills, Inc., continues to sell items made from fur. The company's CEO says that he's not ready to go fur-free, but the animals are more than ready for him to make the change—and they need your help.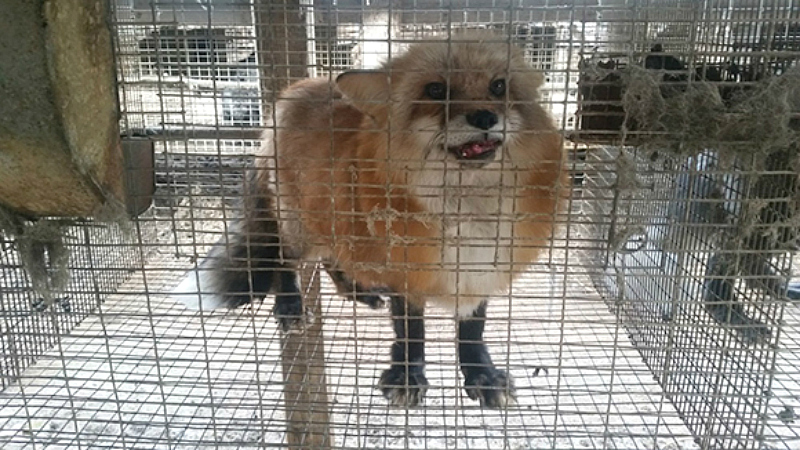 A recent investigation of fur farms in Finland—one of the countries from which Pendleton sources fox fur—revealed that dangerously unhealthy foxes are confined to tiny cages for years. According to reports, some of them were roughly five times heavier than they should have been and some struggled as they attempted to move around.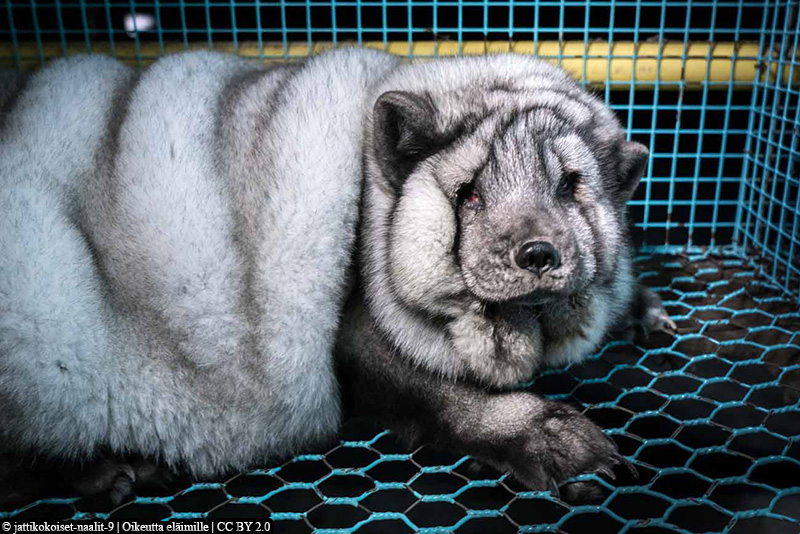 © jattikokoiset-naalit-9 | Oikeutta eläimille | CC BY 2.0
Pendleton's winter line includes coats with fur from trapped coyotes, who can suffer for days and face blood loss, shock, dehydration, frostbite, gangrene, and attacks by predators. Those who don't succumb to the elements, infection, or being killed by predators are often shot, strangled, stomped on, or bludgeoned to death when the trapper returns. By selling fur, the company is supporting egregious abuse.
All fur comes from animals who suffer greatly.