Update: Less than 24 hours after PETA published an action alert, thousands of people wrote to Johnson & Johnson—the multibillion-dollar manufacturer of consumer products and medical devices—urging it to stop using animals in deadly training drills for sales representatives. On October 20, 2016, the company wrote to PETA, saying that it "has discontinued live animal use in sales training across our North America region. Further, we are working to discontinue this practice globally by December 31, 2016."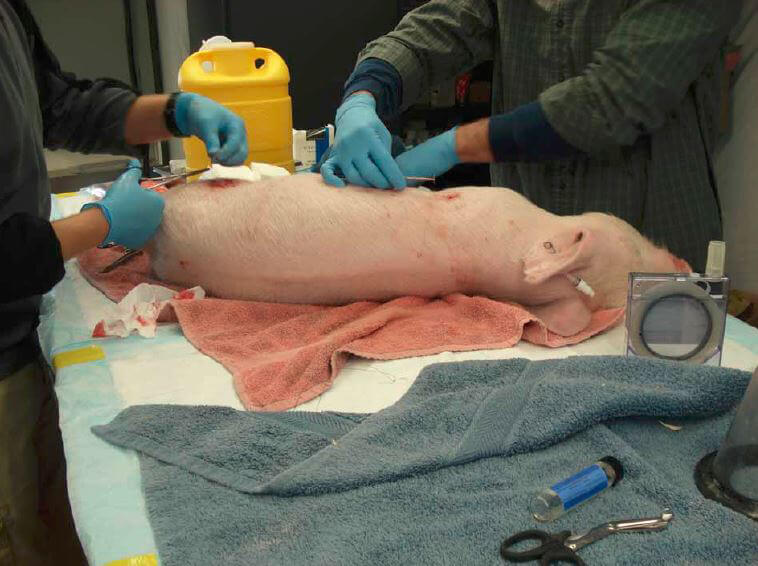 Johnson & Johnson—a household name for consumer products such as BAND-AID®, LISTERINE®, NEUTROGENA®, and AVEENO®, and the self-proclaimed "world's most comprehensive medical devices business"—is reportedly cutting open and killing pigs in archaic and cruel laboratory drills in order to show its sales personnel how its products work, even though this practice has already been abandoned by its top competitors. The next training class is reportedly scheduled for October 27 in Cincinnati.
Instead of mutilating live animals to demonstrate how a surgical medical device works in human beings, Johnson & Johnson could use a variety of superior non-animal training methods, such as advanced human-patient simulators, "living" human-cadaver models, or synthetic soft-tissue models.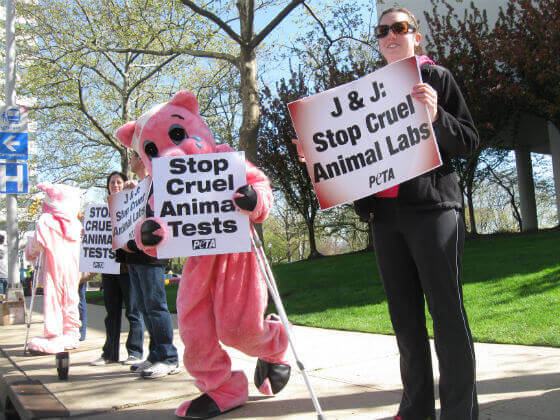 Other major medical-device companies have already switched to using only non-animal methods to train sales personnel. Multibillion-dollar medical-device manufacturer Medtronic publicly states on its website that it "does not pursue the use of animals for the sole purpose of training sales staff." Furthermore, in 2007, after PETA exposed that a dog was used for and then euthanized following a medical-device training exercise for salespeople conducted at the renowned Cleveland Clinic, the institution confirmed that the incident violated its policy and publicly stated, "Cleveland Clinic does not allow procedures with animals for the sole purpose of sales training."