After hearing from PETA and nearly 100,000 of our members and supporters, the "Dickens of a Christmas" event in Chestertown, Maryland, will skip a cruel monkey act originally scheduled for this weekend. The event will now celebrate Christmas the right way—with compassion and kindness, not cruelty—by leaving wild animals off the agenda. PETA calls on everyone to make compassionate choices year-round by staying away from any events that exploit animals.
---
The holidays are a time for compassion and kindness and shouldn't be celebrated by putting captive animals on display. Yet the "Dickens of a Christmas" event in Chestertown, Maryland, still plans to exploit a capuchin monkey named Django on December 8 and 9.
Monkeys are intelligent, curious, and highly social animals with complex physical and psychological needs. Carting them around to different events and subjecting them to a constant barrage of strange noises and activity while humans touch them is anything but merry—it's a subtly disguised spectacle of animal abuse.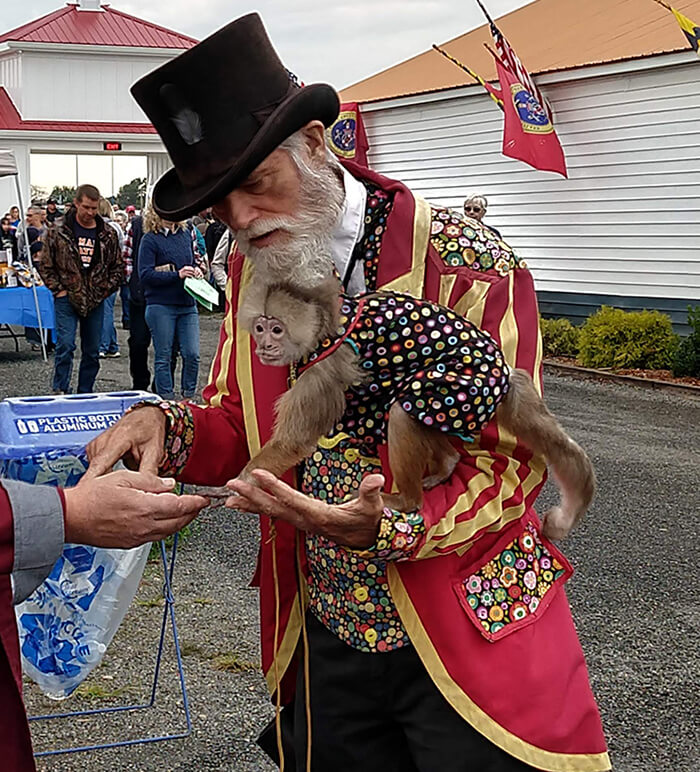 Not only are these displays stressful for the animals, they're also dangerous to the public. Monkeys are extremely unpredictable, and they may become aggressive when handled, lashing out and biting guardians and visitors. Even though Django's canine teeth were extracted—a procedure deemed unethical by top veterinary organizations and prohibited by the U.S. Department of Agriculture—she's still a wild animal who's shown aggression toward children in the past.