Churchill Downs needs a fleet of equine ambulances to carry the fatally wounded horses out of public view.
Just a few minutes caught on hidden camera could soon spell the end of monkey trafficking—not to mention a long prison sentence for accused monkey smuggler Masphal Kry.
Here's what happened when PETA and two other shelters teamed up to help animal companions in Galax, Virginia.
PETA's investigation into a disgusting lab led to the largest animal rescue in Colombia's history. Find out what happened to NIH-bankrolled experimenters next.
Don't miss what over 3 million pounds of food, seven transport vehicles, and your support for teams funded by PETA's Global Compassion Fund did for desperate animals in Ukraine.
Almost 50 years after Peter Singer's Animal Liberation was published, the author welcomes readers to revisit the philosophical bombshell that changed the animal rights conversation forever.
© Katarzyna de Lazari-Radek
The U.S. Fish & Wildlife Service needs to protect monkeys from animal experimenters before it's too late. Here's what you can do.
© Jo-Anne McArthur / We Animals Media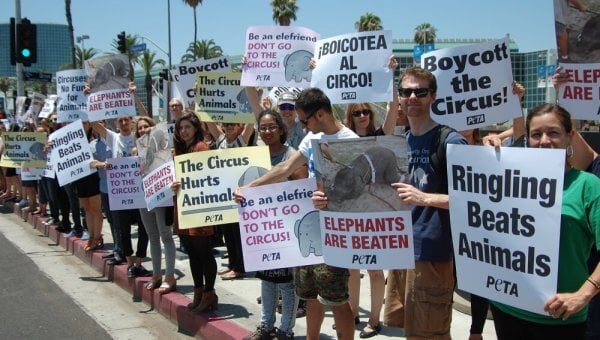 Support Our Campaigns Locally
Join PETA's Action Team to hear about protests, events, and volunteer opportunities in your area. You'll also get tips and ideas to help you advocate for animals.
NIH tried to keep PETA—and you—from learning about Beamish, a monkey imprisoned in the National Institutes of Health's Maryland laboratory.
Urgent Alerts
Change the World for Animals—Take Action Now
What PETA Stands For
People
I am you, only different.
Human beings create temporary and arbitrary boundaries to exclude beings who aren't like them. Human beings have justified wars, slavery, sexual violence, and military conquests through the mistaken belief that those who are "different" do not experience suffering and are not worthy of moral consideration.
---
Ethical
Do unto others as you would have them do unto you.
We are taught the Golden Rule as young children, and all major religions teach principles of nonviolence and kindness. The Rev. Dr. Martin Luther King Jr. said, "Injustice anywhere is a threat to justice everywhere." Ethical treatment—the Golden Rule—must be extended to all living beings: reptiles, mammals, fish, insects, birds, amphibians, and crustaceans.
---
Treatment
Animals are not ours to experiment on, eat, wear, use for entertainment, or abuse in any other way.
All beings desire freedom to live a natural life, according to their inherent desires and instincts. While the lives of all beings necessarily involve some amount of suffering, human beings must stop deliberately inflicting suffering on all beings for our own selfish desires. We lose nothing in replacing a cheeseburger with a veggie burger or a leather purse with a fabric one. But beings we exploit lose their lives just for our fleeting fancy.
---
Animals
We are all animals.
We believe all beings deserve liberty and respect not because they share the characteristics we admire in ourselves but because they are living beings. We share the same evolutionary origins, we inhabit the same Earth, and we are ruled by the same laws of nature. We are all the same.
© Jo-Anne McArthur / We Animals
Learn More about what PETA stands for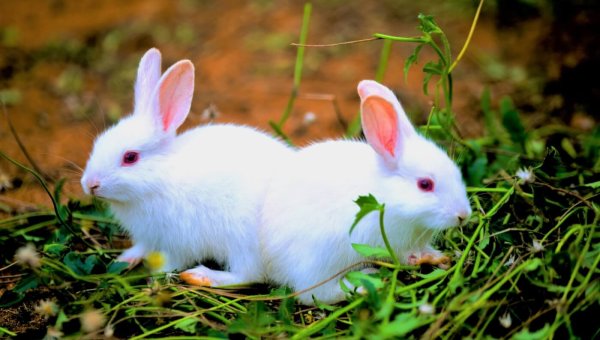 Search Cruelty-Free Companies
PETA's Beauty Without Bunnies program is the ultimate resource for conscientious shoppers, making the quest for cruelty-free products as easy as pie.
Learn more about the cruelty of marine parks and discover ways to help animals.
Get PETA Updates
Stay up to date on the latest vegan trends and get breaking animal rights news delivered straight to your inbox!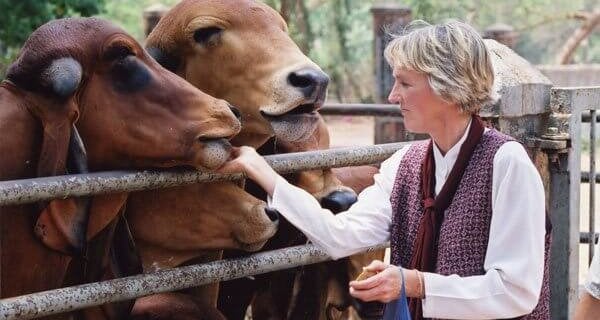 "Almost all of us grew up eating meat, wearing leather, and going to circuses and zoos. We never considered the impact of these actions on the animals involved. For whatever reason, you are now asking the question: Why should animals have rights?" READ MORE
— Ingrid E. Newkirk, PETA President and co-author of Animalkind