@peta Tweet Tart
|
In honor of #SMDay, we're celebrating @peta with this fresh fruit tweet tart.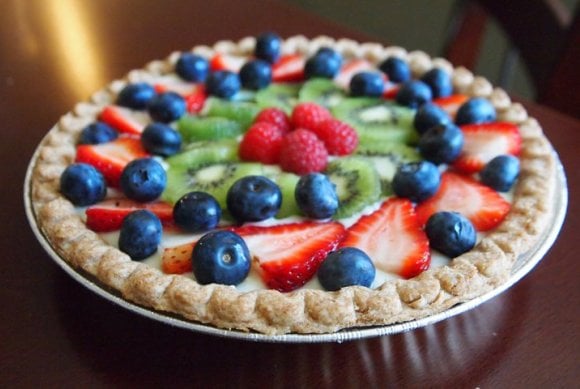 Our goal is to get 200,000 followers on Twitter so that we can reach even more people with our lifesaving animal rights tweets. If you're already on Twitter, be sure to tweet @peta with the #200k and #SMDay hashtags to aid in our quest.
Share a pic of your version of the @peta Tweet Tart, and we might retweet you! Follow @peta on Twitter.
@peta Tweet Tart
1 vegan pre-made pie crust
20 oz. soy vanilla yogurt
Sliced fresh fruit of your choice
Prepare the pie crust according to package instructions.
Pour the soy yogurt into the pie crust.
Arrange the fruit in a colorful pattern.
Makes 8 to 10 servings
Respond
In This Section