Tofu Taco Tuesdays!
In my house, Tuesday is always taco night. Try out this zesty and mouthwatering recipe and start a tradition in your kitchen every Tuesday!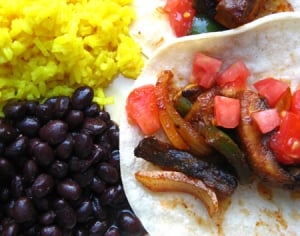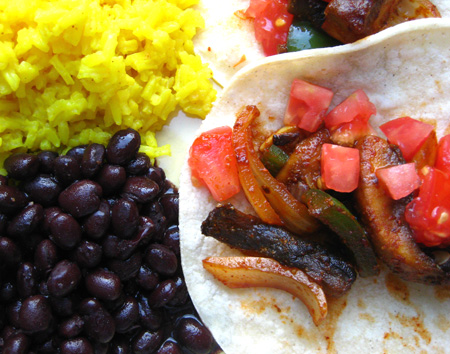 Tofu Tacos
1 tsp. olive oil
1 lb. extra firm tofu, drained, pressed, and cut into cubes
1 Tbsp. taco seasoning
8 tortillas
8 oz. cooked black beans
8 oz. vegetarian refried beans
8 oz. corn
1 cup shredded lettuce
Guacamole, vegan sour cream, vegan cheese, and/or fresh salsa
Heat the oil in a skillet over medium heat. Add the tofu and the taco seasoning and sauté until golden.
Fill the tortillas with the cooked tofu and any other desired fillings (black beans, refried beans, corn, lettuce, etc.).
Makes 4 to 6 servings
Respond