Mayim Bialik's "Unbelievably Delicious" Holiday Recipe
The Big Bang Theory's Mayim Bialik is spreading vegan cheer this holiday season with a traditional Hanukkah delicacy: vegan sufganiyot, or vegan jelly doughnuts. Wow your friends and family with this cruelty-free dessert at your Hanukkah celebration or at any holiday get-together that you're planning! Check out Mayim's personal recipe to make this year's Festival of Lights even brighter.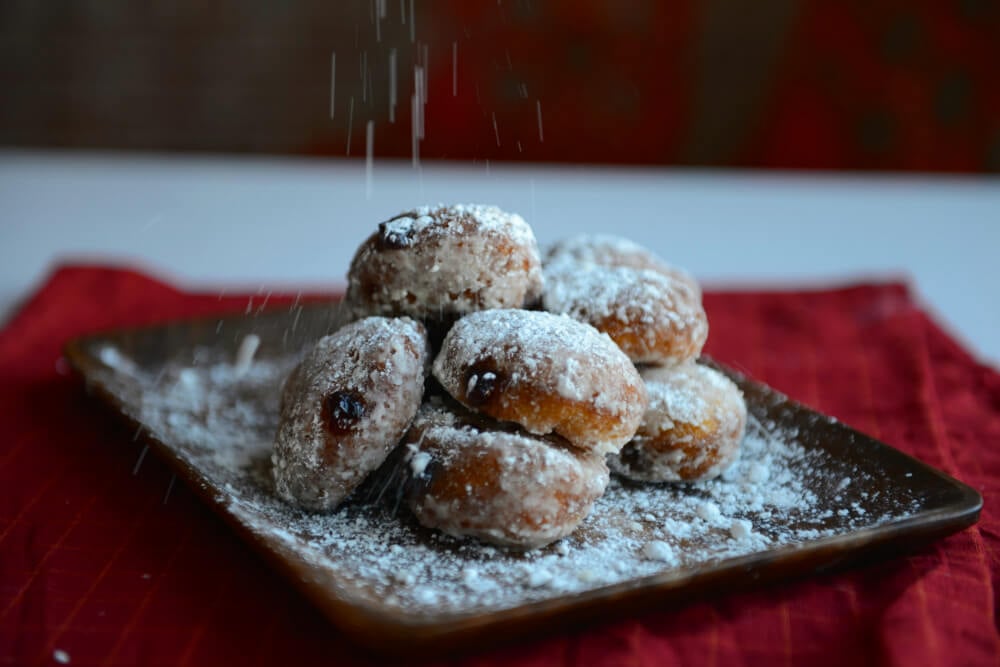 Mayim explains, "Sufganiyot, or jelly doughnuts, are a traditional food eaten for Hanukkah. The holiday falls in the winter and commemorates the miracle of oil that lights the menorah in the Great Temple in Jerusalem lasting for eight days rather than one. Foods fried in oil are thus traditional for this festive winter holiday. This is a recipe I veganized, and although it is labor-intensive, the results are unbelievably delicious."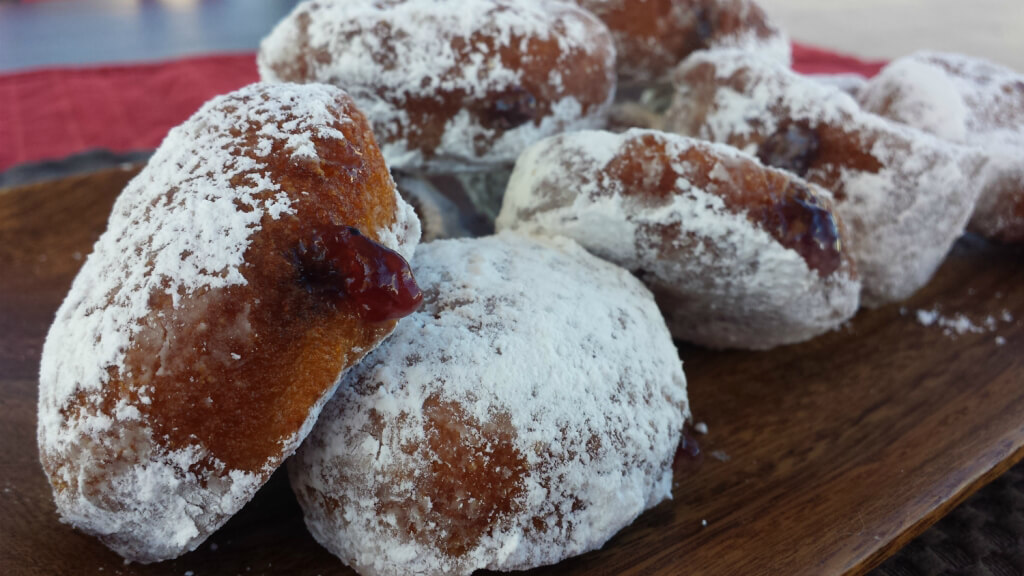 Hanukkah is a Jewish winter holiday celebrating a military battle and a miracle of oil over 2,000 years ago. Jews eat foods fried in oil during this holiday, and sufganiyot (doughnuts) are enjoyed for the entire eight-day holiday. This veganized recipe makes outrageously light and delicious doughnuts, which can be filled with jam but are also delectable when simply sprinkled with confectioners' sugar. These doughnuts are best enjoyed the day you make them.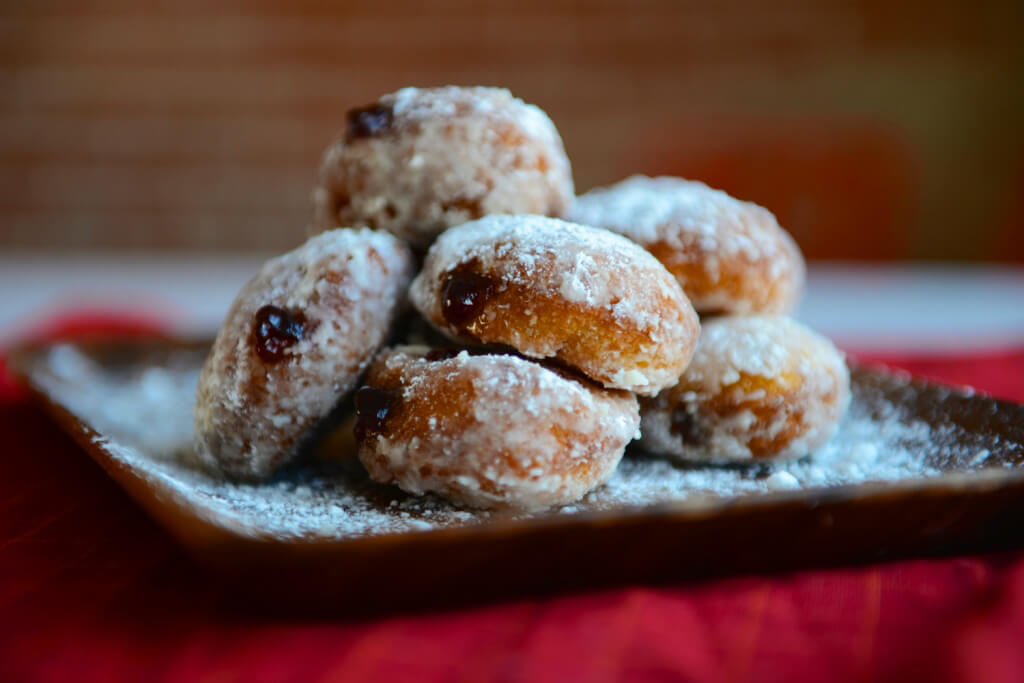 Sufganiyot (Jelly Doughnuts)
1 0.25-oz. envelope active dry yeast
1/2 cup sugar
1 cup plus 2 Tbsp. warm (about 110°F) soy, rice, or almond milk
3 1/2 cups all-purpose flour, plus more for dusting
1 1/4 tsp. coarse salt
Egg replacer equivalent of 2 eggs
3 Tbsp. unsalted vegan margarine, melted and cooled
Nonstick cooking spray
About 6 cups vegetable oil, for frying
Confectioners' sugar, for sprinkling
About 2 cups raspberry jam (optional)
Combine the yeast, sugar, and 1 cup of the warm nondairy milk in a small bowl and let stand until foamy, about 8 minutes.
Whisk together the flour and salt in a bowl. Add the yeast mixture, egg replacer, and margarine, and beat until the dough is soft but not sticky, about 3 minutes.
On a lightly floured surface, knead the dough until smooth and elastic, 3 to 4 minutes. Transfer the dough to a medium bowl coated with nonstick cooking spray, and cover loosely with plastic wrap. Let rise in a warm, draft-free place until doubled in size, about 1 1/2 hours.
Punch down the dough. On a lightly floured surface, knead the dough a few times, and roll out to 1/4-inch thick. Cover with a clean dish towel, and let rest for 5 minutes.
Using a 2-inch-diameter cookie cutter, cut out rounds and transfer to a lightly floured baking sheet.
Reroll the scraps, and cut out the remaining dough. Cover the rounds with a clean dish towel and let rise in a warm, draft-free place for 20 minutes.
Meanwhile, heat the oil in a large, heavy-bottomed pot until it reaches 375°F. Place a wire rack on top of parchment paper or on a baking sheet, and line with paper towels or brown paper bags.
Working in batches of four or five, add the doughnuts to the hot oil and fry, turning once, until golden and puffed, about 1 minute per side. Using a slotted spoon, place the doughnuts on the paper towels to cool. Sprinkle with confectioners' sugar.
Variation: For jam-filled doughnuts, spoon jam into a pastry bag fitted with a plain 3/8-inch tip. Pierce a hole in the side of a doughnut with the tip, and squeeze in jam to fill (the filled doughnut will feel heavy).
Note: Be sure to drain well before serving. These doughnuts are best when served immediately, but they can be stored in airtight containers overnight.
Makes 2 dozen doughnuts
From Mayim's Vegan Table: More Than 100 Great-Tasting and Healthy Recipes From My Family to Yours by Mayim Bialik with Dr. Jay Gordon. Reprinted courtesy of Da Capo Lifelong Books.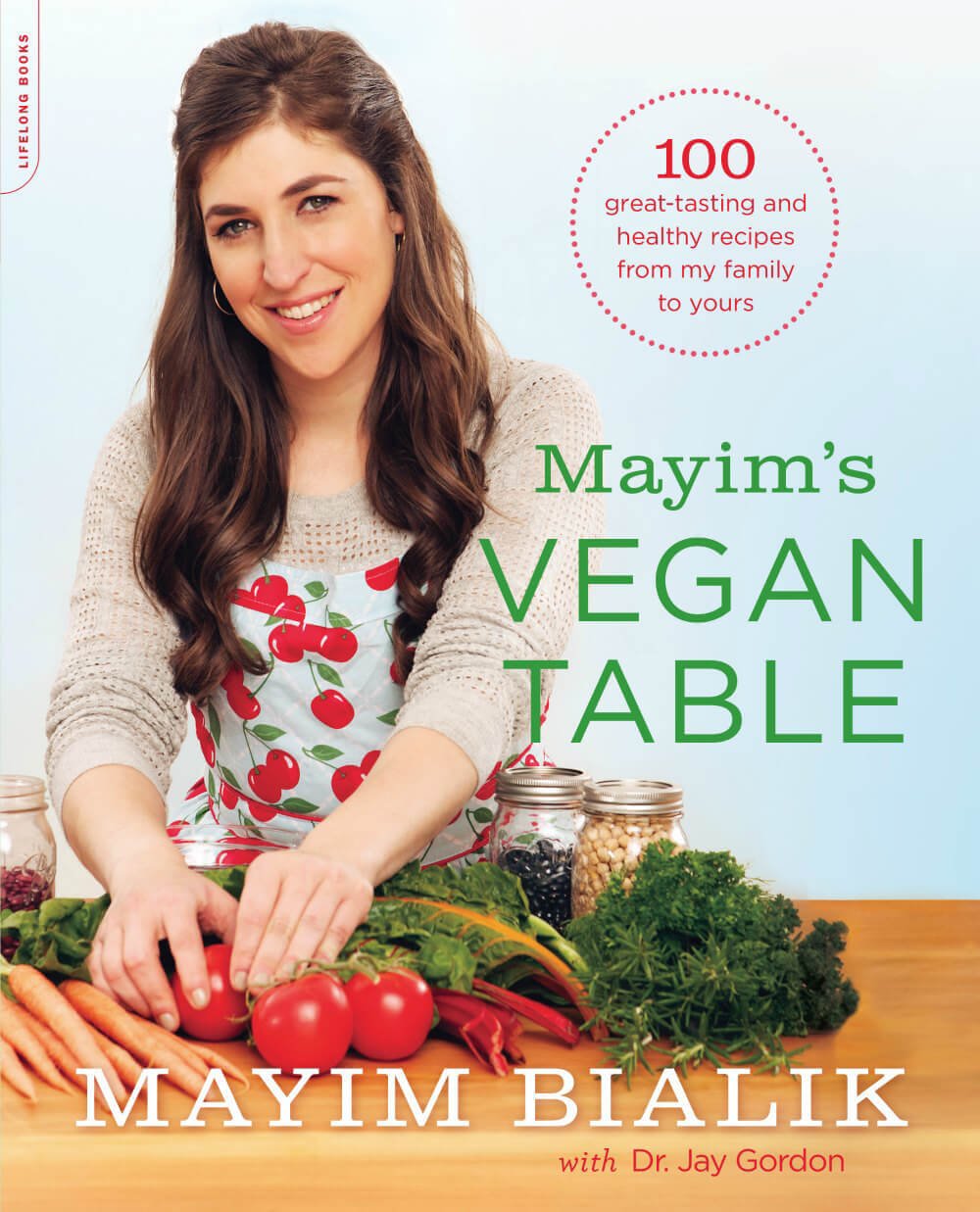 Mayim also sat down with PETA to share why she is so passionate about being vegan. In this exclusive video, she talks vegan parenting and describes the positive effects that a meat-free diet has had on her health.
For more vegan recipes, text GOVEGAN to 73822 (U.S.) or 99099 (Canada). Message and data rates may apply. See full terms here.
Respond