Raw Vegan Raspberry Jam
DIY this week with an easy recipe for raw vegan raspberry jam. This jam is delicious and requires no cooking, so you can keep cool in the kitchen.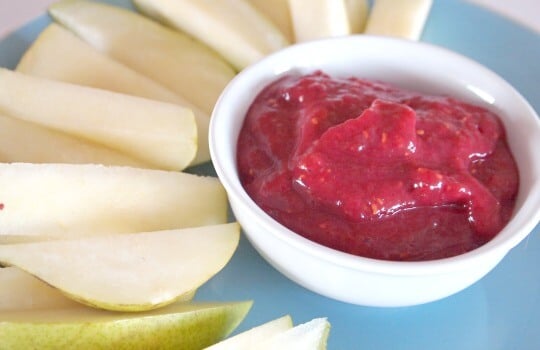 Raw Vegan Raspberry Jam
The following recipe was adapted from LearnRawFood.com.
1/2 lb. frozen raspberries
12 Medjool dates, pitted
1 tsp. lemon zest
2 ripe pears, sliced
Thaw the raspberries under cool water (making sure that their centers thaw) and drain in a colander. Note: You can also use fresh raspberries but be sure to rinse and drain.
Cut the dates in half and set aside. If the dates are hard, soak for 10 minutes in warm water, then drain.
Combine the raspberries, dates, and lemon zest in a blender. Blend until the mixture is smooth.
Pour into a bowl and serve with the pear slices. (This jam is also delicious on toast, muffins, or scones and will keep for up to 5 days if stored in a sealed container in the refrigerator.)
Makes 1 cup of jam.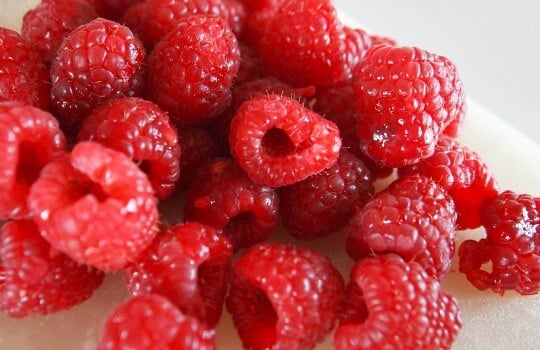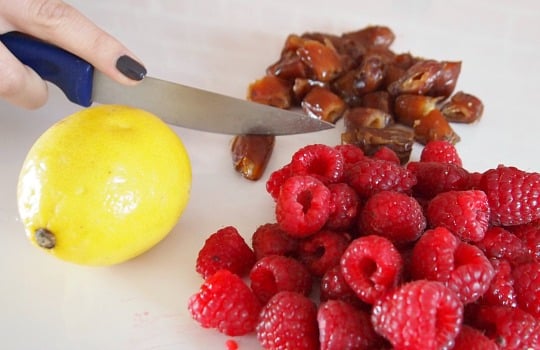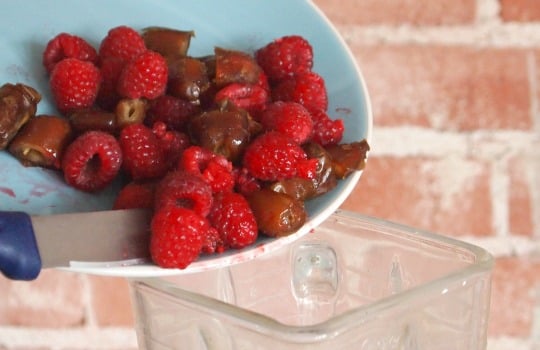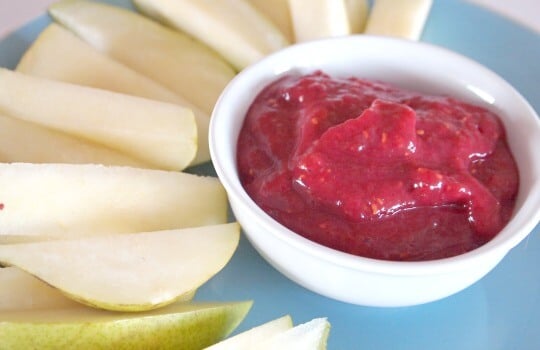 Respond