Going Vegetarian: All at Once or Gradually?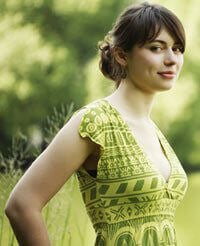 Some people make the transition to a vegan diet all at once. But that's not for everybody; some people need more time to make the switch.
If you don't want to go vegan all at once, we suggest the following three-step plan:
1. For the first two weeks, be vegan three days a week. Make simple substitutions for animal products in your favorite meals. Instead of meat in tacos, substitute refried beans, peppers, and onions. Instead of sausage in your spaghetti sauce, try veggie sausage or sautéed mushrooms.
2. For the next two weeks, try being vegan five days a week. Sample some new vegetarian recipes and products—your taste buds will be pleasantly surprised at the new variety.
3. You've been nearly vegan for almost a month—congratulations! Round out the month with a couple more vegan days, and give yourself a pat on the back. If you're like most people, you'll find that you feel lighter and more alert on your vegan days, and soon you'll be eating all vegan, all the time.
If you want to go vegan all at once but need a little encouragement, take our "Pledge to be Vegan for 30 Days."
Respond