Decorations for Your Vegan Wedding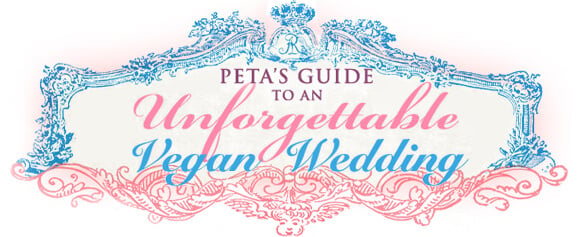 The possibilities are endless when it comes to the colors and themes that you can use when decorating for your wedding. Decorations allow you to set the tone and ambiance for your special day and provide you and your fiancé with a great opportunity to personalize the location.
Once you decide on a theme and color scheme, you can start planning the rest of the décor. There are many fabrics, centerpieces, and accessories you can use that are elegant and animal-friendly.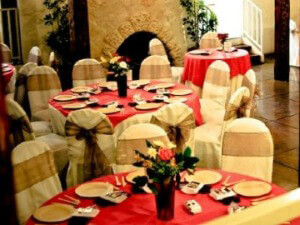 Look for the following:
Real flowers
Cotton
Linen
Lace
Gingham
Muslin
Soy candles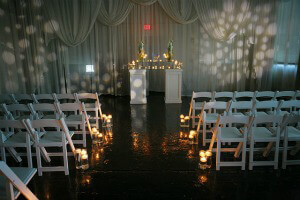 Avoid the following:
Silk
Feathers
Silk flowers (go for the real thing!)
Live animals
You definitely should not use live animals at your wedding. Animals aren't ours to use as entertainment or decoration! There's no need to release butterflies or doves or have goldfish in your centerpieces, especially when décor company Gemmy has created lifelike versions of fireflies, butterflies, and fish that can serve as beautiful decorations—without the cruelty. Show your love for animals by letting them have the day off.
Limousines, town cars, bicycles, party buses, and electric cars are all animal-friendly forms of transportation. Horse-drawn carriages are neither romantic nor animal-friendly. Horses are not meant to be in the middle of traffic, and they can become seriously injured in accidents and suffer from exhaustion.
One PETA staffer and her husband chose a classic black-and-ivory color scheme for their January wedding. Using silk-free satin chair wraps, floral centerpieces, and homemade table numbers (crafted with the help of some cheap picture frames and Photoshop), she was able to create gorgeous, cruelty-free table settings.
Respond