Corn Salad Picnic Wraps
The following article was written by Carissa Leventis-Cox of Mama in the Kitchen, and she ain't cookin'!
Summer is near, and there is an abundance of corn. We love plain raw corn off the cob and have recently enjoyed some easy picnic wraps in the garden.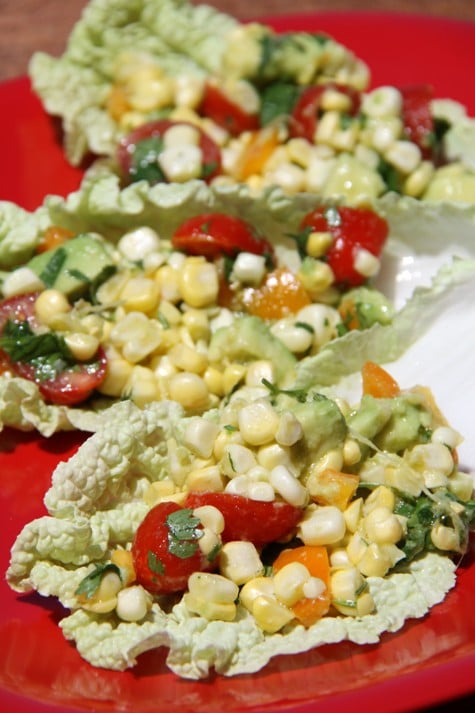 Corn Salad Picnic Wraps
1–2 tsp. sea salt
1–2 garlic cloves, minced
1 jalapeño pepper, minced
1 Tbsp. lime juice
2 Tbsp. extra virgin olive oil
1 cup cherry tomatoes
1 handful cilantro leaves
1 avocado, cubed
4 ears corn, cut off the cob (organic, please!)
1 head lettuce, 1 Napa cabbage, or 1 bunch collards
Mix all the ingredients except the lettuce, cabbage, or collards together in a big bowl.
For each serving, place some corn salad on a large lettuce, cabbage, or collard leaf.
Wrap tightly and enjoy!
Makes 4 servings
Respond