9 Bacon-Flavored Foods You Didn't Know Were Vegan
Are you an ethical vegan who misses the taste of bacon? These nine products will give you the salty, smoky, and savory taste of bacon without the guilt of eating parts of animals who are intelligent enough to play video games.
1. RITZ Bacon Crackers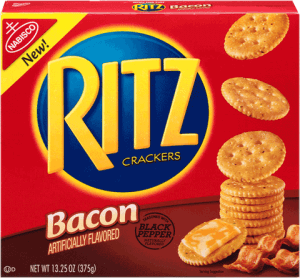 America's favorite cracker is getting a vegan bacon makeover—yep, no animals in this cracker but plenty of bacon flavor!
2. Kettle Brand Maple Bacon Potato Chips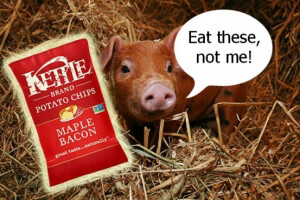 These are literally breakfast on a chip.
3. J&D's Hickory Bacon Salt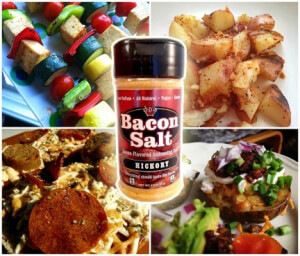 Put it on tofu, tempeh, and veggies—put it on EVERYTHING.
4. Magic Vegan Bacon Grease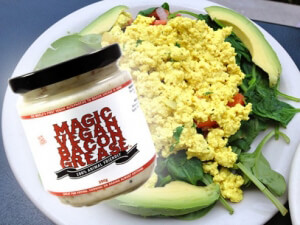 I never thought I'd see the day—vegan bacon grease in a magical jar. Your tofu scrambles will never be the same.
5. Bac-Os Chips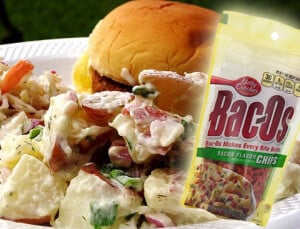 Yes, they're vegan. Make your potato salads a million times better.
6. Jim Beam Bacon Mustard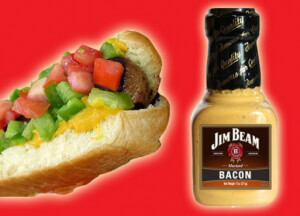 Vegan hot dogs, bacon, and mustard go together like birds of a feather. Try Jim Beam brand vegan bacon-flavored mustard.
7. 

Tofurky's Smoky Maple Bacon Marinated Tempeh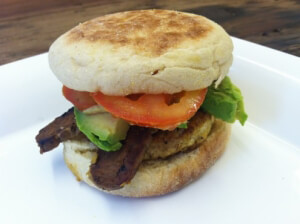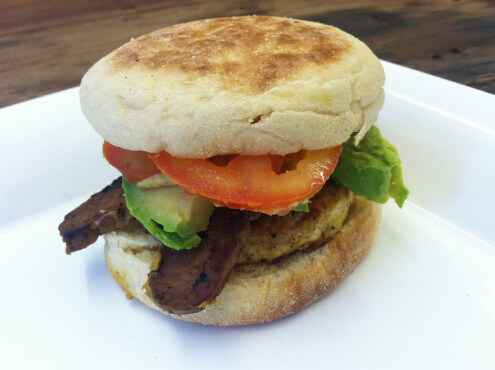 These bacon-flavored tempeh strips are delicious on a breakfast sandwich or any other dish that needs a salty, smoky kick.
8. 

7-Eleven Kettle Style Maple Bacon Flavored Potato Chips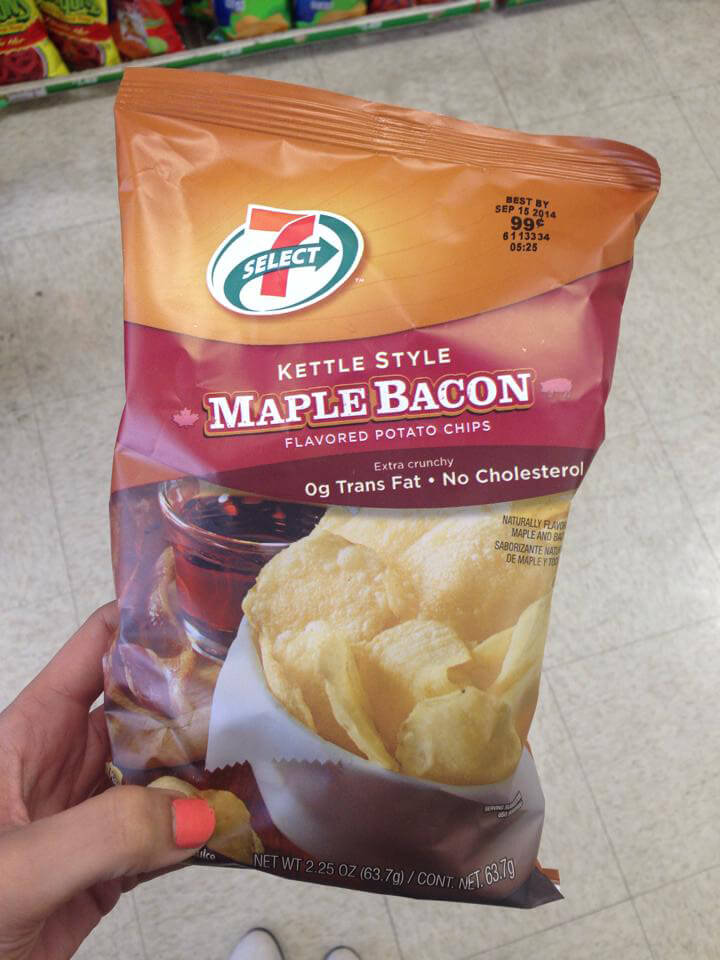 You can find these kettle-style chips at your local 7-Eleven for under a dollar. Breakfast on a chip … on a budget!
9. Phoney Baloney's Coconut Bacon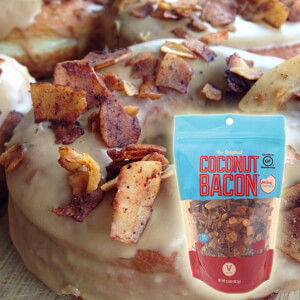 There is nothing more versatile and tasty than these coconut bacon flakes. It may sound strange at first, but they're perfect over your favorite savory and sweet foods—such as doughnuts!
Respond